The House of Piper-Heidsieck, which is best known for its champagnes served at the Cannes Film Festival, completes 20 years of the association. Not new to the red hue, the brand has even tied up with another lover of Red, Christian Louboutin for some exquisite malt. This time around, the signature red and gold will reach Searcy's. April 2013 will bring with it the exclusive launch of the Piper-Heidsieck Bodyguard Brut. Presented in its trademark passion-red crocodile skin, the cask has been made using the latest thermoplastic elastomer technology. The classic light gold drink with fine bubbles, the drink has notes of pear and apple.

While this is enough to woo most champagne lovers, Piper-Heidsieck wants to keep everyone happy. They will hold a contest that will put up exclusive gifts such as a £250 ($380) Selfridges voucher for grabs, with every order of a glass or sampling tray of Piper-Heidsieck. Apart from that, the brand will bring France to London thanks to pastry chef Pierre Hermé.
Up to satiate your palate is "Moments in Light," a set of three Piper-Heidsieck expressions Pierre Hermé Paris' macaron "Céleste." The red and gold-hued macaron offers fruity flavors of strawberry, passion fruit, and rhubarb to your palate. Care to indulge?
Image Update –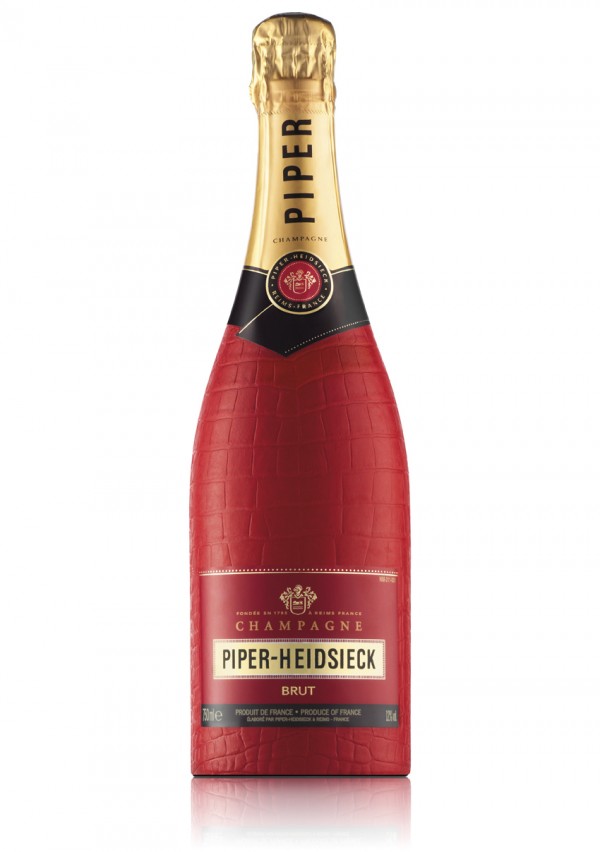 [Via – Piper-Heidsieck]