Sipping on Vin Doré's Gold Sparkling wine will make you feel like a million bucks. The Cava Brut Imperial with 24k gold dust has a shiny pale yellow color with youthful waxy hints, new gold glitters with greenish traces and a medium and constant shiny bubbles. This exquisite cava is produced by the traditional method, the double fermentation can add the perfect touch to this glamorous drink, adding under one method the 24K gold dust for Grand Union.


It has an intense fragrance, with the postnasal reminiscent of green apple and lime skin with jasmine floral shades. The Cava Brut Imperial, presented in elegant clear glass bottles is nearly as perfect a holiday gift for your loved ones as it is to raise the obligatory festive toast. Gold dust cava or sparkling wine, will dance in your glass forming a perfect combination of glamour, elegance and fine gastronomy.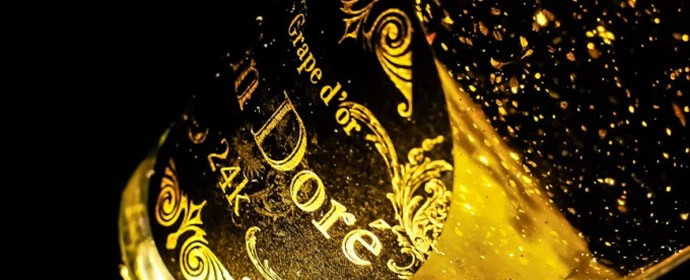 Vin Doré has not yet revealed the price of Gold Sparkling Wine.
[Via – The-Objective]