We are well acquainted with ColorWare's customizing expertise. It has glamorized many products giving them futuristic and trendy designs. These include the Beats Shred Headphones, Sewage i2 and the MacBook Pro, among others. Its most recent creativity has been displayed through Limited Edition KitchenAid mixer. This new creation from the brand has a trendy touch to it, one that would easily adapt to any modern kitchen setting. If you wish to add a dash of Formula (red) with black polka dots, then the new entrant from ColorWare is for you.



Durable, powerful and versatile, ColorWare's KitchenAid boasts of a 325-watt motor with 10 speeds that would be perfect for any mixing task. It comes with a 5-quart stainless steel bowl and a tilt-back head that allows you easy access to the prepared mixture.

Other attachments that accompanies the set is a one-piece pouring shield with a large chute for adding ingredients, a flat beater, wire whip and a hook for mixing as well as kneading dough. In case you require any additional attachments with the KitchenAid Artisan mixer, you can buy that separately from ColorWare.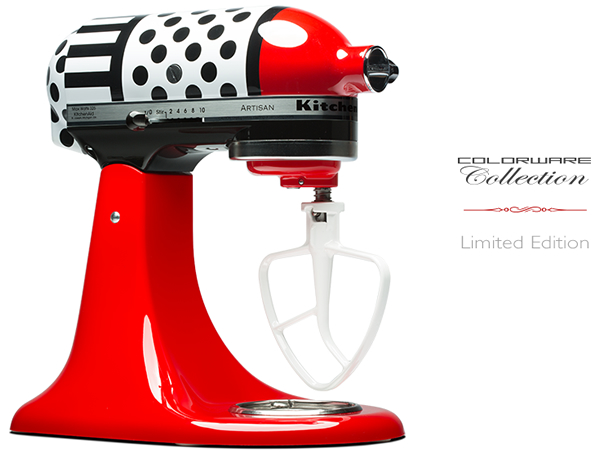 The KitchenAid Artisan mixer from ColorWare is limited to 25 pieces only and will be available for $1000.
[Available at Colorware]