British designer Christopher Duffy has layered sculpted glass, Perspex and wood to form a coffee table 'The Abyss' to replicate a geological cross section of the sea. But while previous works by Christopher Duffy play with gravity, this new design is concerned with depth. The design team at Duffy London spent a year developing the table and arranging it into a 3D representation to recreate something of the mesmeric abyss that had first captured Duffy's imagination.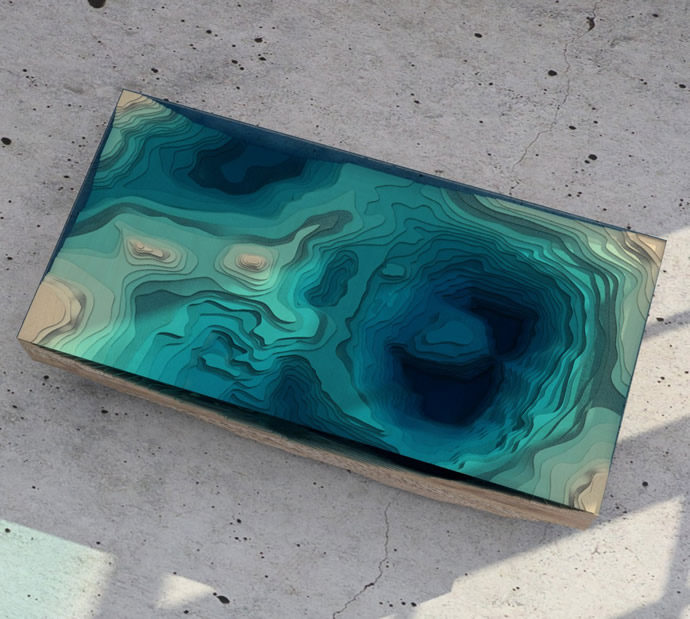 "I was looking into sheets of thick glass at my glass manufacturer's factory, and noticed how the material darkened as they added more layers – the same way the sea does as it deepen and I wanted to use this effect to replicate a real piece of the earth's sea bed. Like a mythical power had lifted a perfect rectangle straight from the earth's crust to use as his personal ornament", Christopher Duffy was quoted as saying.

Made from high-grade wood, these tables are handmade by skilled artisans and craftsmen using ethically sourced materials. Measurements are 63″ long x 31-1/2″ wide x 18″ tall.

The Abyss Table is limited to 25 editions, each costing £5,800(or $9943).
[Available here Duffy-London]