In its fifth year at the Miami Design event, Fendi has tied up with Belgian designer Maarten de Ceulaer, and both have decided to bring back the brand's striped Pequin motifs out of its handbag and accessories to give it a more 3D appeal. Breathing life into the iconic geometric shape, de Ceulaer for the exhibit named "Transformations" and brought leather strips to adorn a living room that has been stripped to its very roots!

The furnishings in this room-styled exhibit features multi-colored leather "planks" wrapped around objects, including benches, tree stumps, and even on the floor so that they can be reused as required within home decor. Silvia Fendi explains, "These are definitely more functional works than former collaborations. We were lying on his floor bed thinking about how to develop a bag that transforms into seating."


That is how the green leather strips covered vertical tree trunk, positioned with a headboard, came into being. Check out more images after the jump.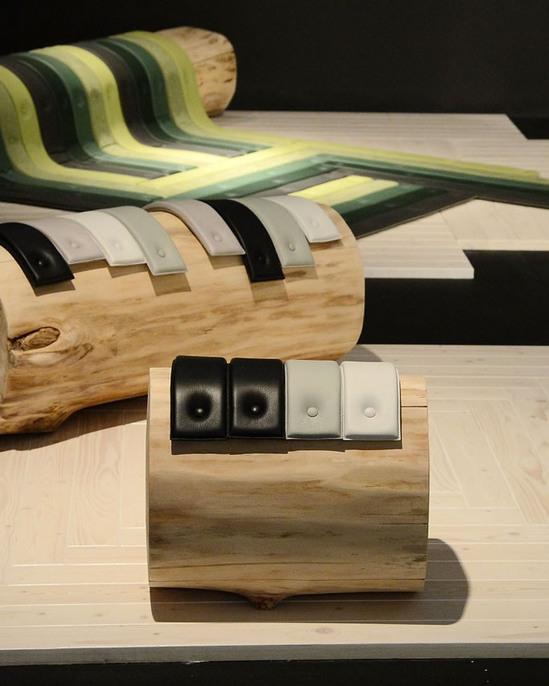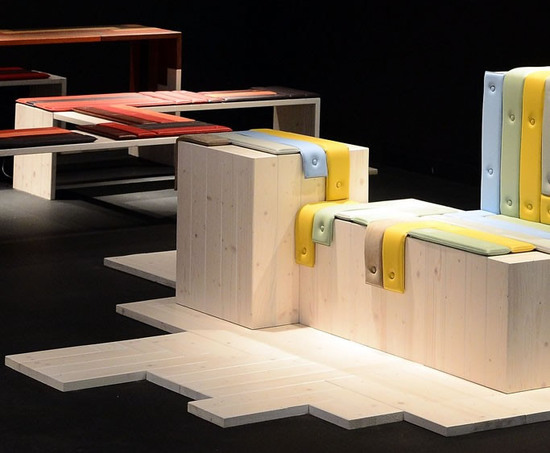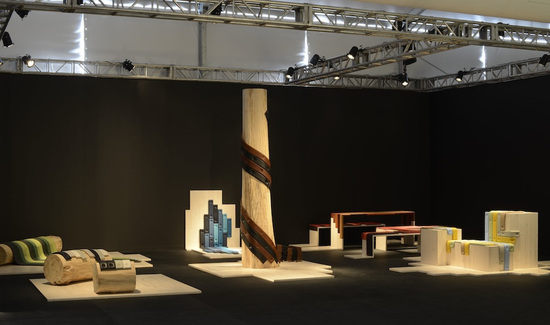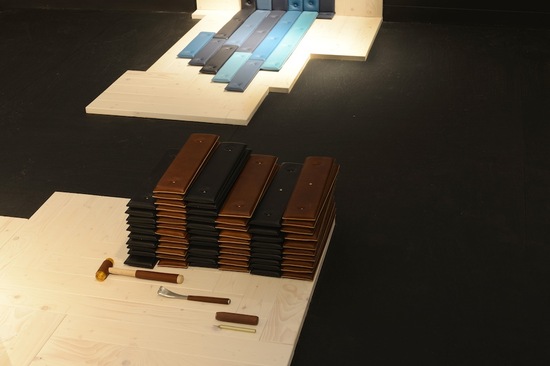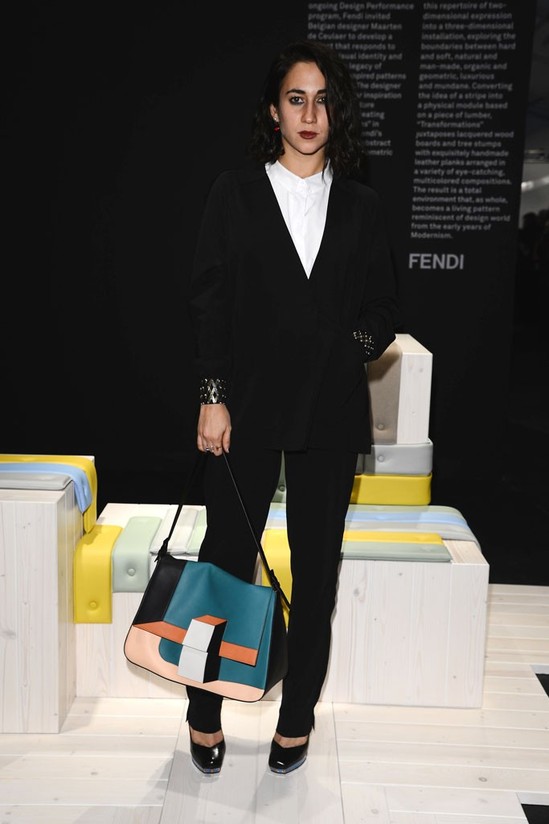 [Designmiami and Wwd]