It's not your regular bunch of highly trained Swat Cats flying their super-machines from the basement through the open roof. It's not even your magical cat in the hat that can change your room from dandy to candy stripe in the swish of time. It is a story of the controversial cat-o-copter. A story of the Orvillecopter- a dead cat, turned remote-controlled helicopter which has increasingly called for attention, controversy, as well as a swooping €100,000 ($125,500). Who knew Dutch conceptual artist Bart Jansen's dead cat could turn into a possession one would love to have overnight after his cat got run over by a car. And unlike a quiet moment and usual graveyard goodbyes, the artist stuffed his cat Orville and attached motors and propellers to turn his pet into an airborne work of art that'll live forever.

Heavily criticized by Dutch animal lovers and the gallery that exhibits, do we see any offense here? Our answer is no. Why? Because we are with the Dutch artist here, he says, "For the cat lovers: it's a tanned hide, just like the shoes you're wearing," Jansen added.
Originally put at a price of $15,600 (€12,500), which was on display in Amsterdam as part of the KunstRai art fair, Dutch newspaper Volkskrant has reported that its Value has increased to a swooping $125,800 approximately; Mr Jansen's dealer Geoffrey van Vugt told the newspaper. That's some great dead-cat-walking! Or flying!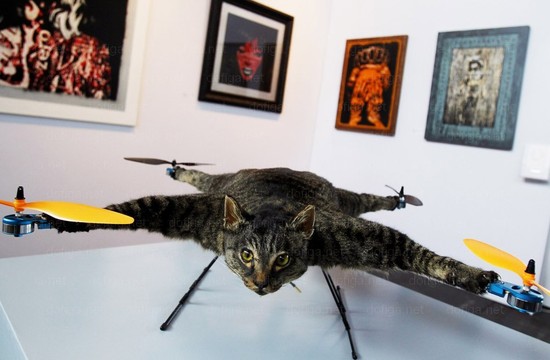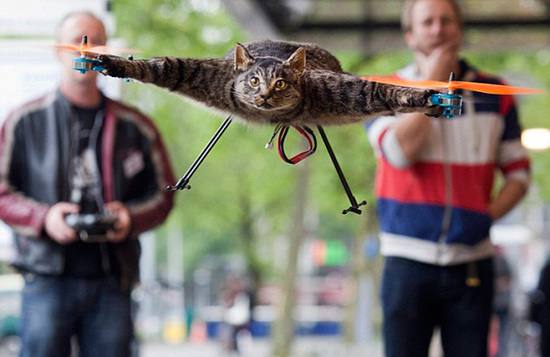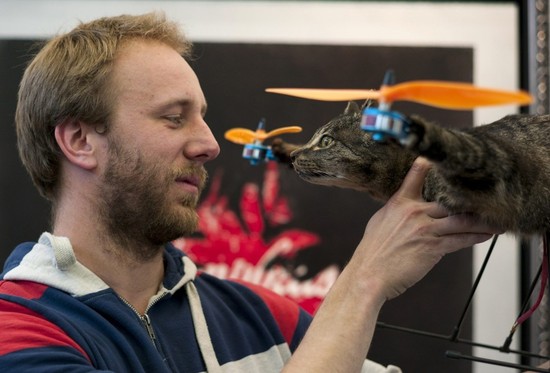 [Inhabitat]