At next month's MUSEUM. Beyond the museum exhibition in Seoul designer, Tokujin Yoshioka will showcase one of his best yet creations- the Waterfall. The creation is a large table made of optical-quality glass that is touted to be the world's largest glass table! The table was created for a private gallery show in 2006, and this is the first time that it will actually be seen in public. The table's design was inspired by water running down a sheer wall, and hence it has been aptly named the Waterfall.

Yoshioka, who has been experimenting with this water effect for over a decade now, has cut the table from a single huge piece of glass of the same sort used in observatory telescopes. Then the ripples were polished and refined to achieve that sinuous, watery quality. When light shines on the surface of this glass table, it resembles water ripping across a pond's surface.
A truly breathtaking creation, the waterfall promises to be the showstopper at his expo.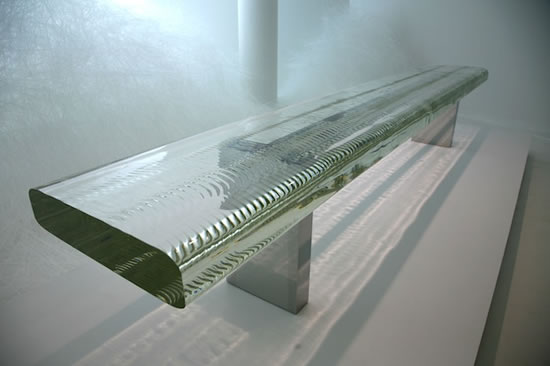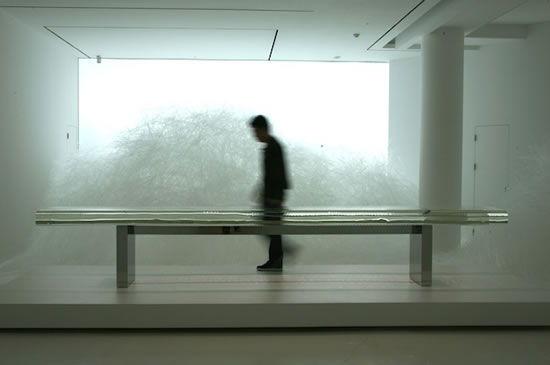 [FastCompany]