Almost everyone has heard about the recently launched luxurious Atlantis hotel that rises towards the sky from the man-made island of Palm Jumeirah, Dubai. The ocean-and-aquatic themed resort is definitely impressive. Spread over 46 hectares of land, this massive hotel with $1.5 billion development price tag houses 1, 539 rooms and even has a water park. But that is not all; this beautiful hotel also has an 11 million liter marine habitat that is home to more than 65,000 marine animals. Here is a look at just what any marine lover can look forward to at this vast marine habitat. The hotel boasts of its own bottlenose dolphin population at the tropical Dolphin Bay and guests can take part in various programs where they can interact and pet these lovely creatures.

Guests also have the opportunity to view the marine life in "The Lost Chambers", a maze of underwater halls and tunnels under one of the lagoons. More than two hundred and fifty species can be seen in the open-air marine habitat including sharks, eels, rays, piranhas, and numerous species of exotic fish. Suites feature bedrooms and bathrooms with floor-to-ceiling views of the underwater world. A full time team of over 165 marine specialists manage the resort's eco-system including vets, biologists, divers, laboratory managers, food technicians, mechanics and curators.
With so much on offer, the guests will never want to leave this marine paradise.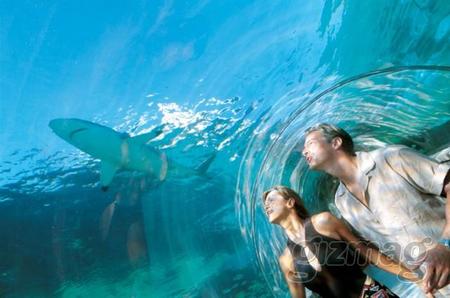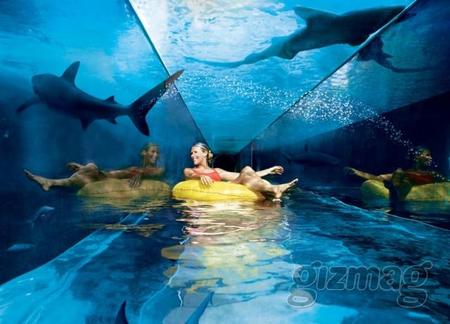 [Gizmag]