High flyers and regular globe trotters must already be aware of the many luxurious hotels and resorts globally. In fact, most must have already enjoyed a stay at some of the world's most expensive hotels. For this set of luxury-loving people, money is definitely no constraint when it comes to the ultimate pampering experience. And the latest hot spot that we are sure will capture the hearts of the luxury lovers is none other than Greece. Yes, reportedly, Greece is now home to the world's most expensive hotel room. According to the Lonely Planet magazine and the British newspaper 'Daily Telegraph', the "Royal Villa" of Grand Resort Lagonissi is one of the most expensive hotel rooms in the world with accommodation charges amounting to a cool 38,000 Euros ($50,362) per night!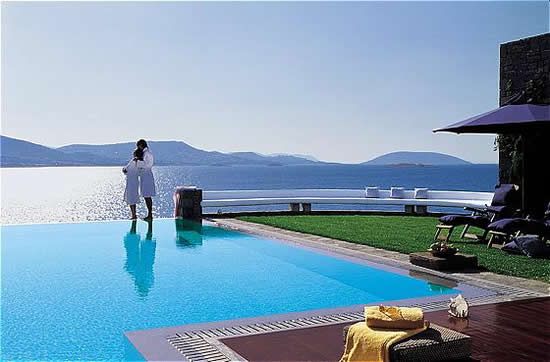 Living up to its expensive status, this 410 sq villa offers the ultimate pampering experience for the wealthy few. Comprising of three bedrooms, the Royal Villa boasts of two pools – one on the inside and the other on the outside, which is heated. There is also a fully equipped kitchenette and grill as well as BBQ. A wooden walk-in closet, marble bathrooms, private massage area with massage-table, remote-controlled mattresses and curtains, heated floors and private parking area, a steam room, a private beach, butler, chef, fireplace, and piano with a pianist are just some of the many amenities that this villa offers its guests. And there is also a 640 sq garden!


For those who wish to mix business with pleasure, the villa also has a business center with wired and wireless high-speed Internet access, laptop, fax machine, printer, scanner and a video phone.


All things that money can buy are at your service at this grand villa.


[Grand Resort Lagonissi]