If your work involves a lot of travelling to different parts of the country, you'll have a good idea on how the whole transportation system is extremely inefficient. A lot of time is wasted in travelling from the airport to the hotel, and it becomes much worse when the trip involves several different destinations. A new concept design presented by Brandan Siebrecht, a graduate architecture student at the University of Nevada, Las Vegas, aims to completely revolutionize the inter-city transit system. Called the "Hyperloop Hotel," the idea uses Elon Musk's Hyperloop as the mode of transportation and features 13 hotels across the United States built into the transit system.



Siebrecht is the student winner of this year's Radical Innovation Award, a competition for imaginative hotel designs. In June, a jury of seven hotel investors, developers, and architects selected Driftscape as the one of two finalists out of over 65 submissions from 24 countries. The futuristic idea brings together several elements into a singular experience and eliminates the need to buy separate transit tickets for most of the largest cities in the US. For a flat fee of $1,200, Hyperloop Hotel guests would be able to zoom quickly between the networks of cities, all while never leaving their room.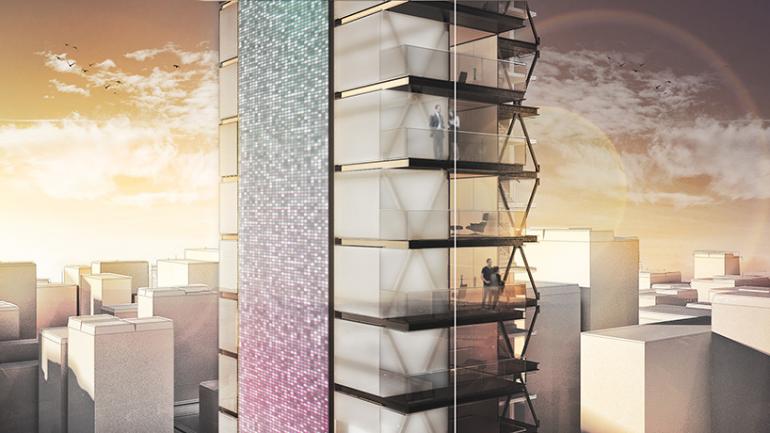 Instead of passenger-carrying pods like train cars, the Hyperloop Hotel would use repurposed shipping containers as suites that travel through a Hyperloop network. At each destination city, the suites could dock at a modular hotel. It's estimated that each room would cost roughly $10 million to build and would include an office space, a living room with a flat-screen TV, a bedroom, and a bathroom. Siebrecht's initial proposal includes 13 travel destinations in the U.S.: Austin, Texas; Boston; Chicago; Denver; Las Vegas; Los Angeles; Nashville, Tennessee; New York; Portland, Oregon; San Francisco; Santa Fe, New Mexico; Seattle; and Washington, D.C. And he believes construction of his hotel concept could be feasible within the next five to 10 years.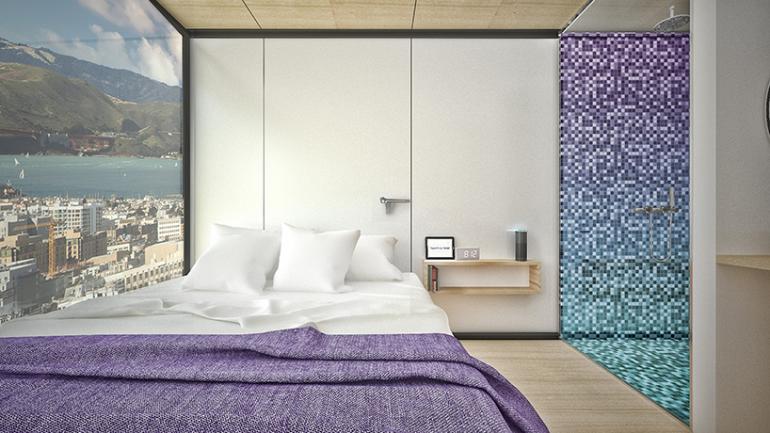 [Via:Designboom]