LVMH Moet Hennessey Louis Vuitton has blessed the world with a hotel called White 1921, an expensive and exclusive abode located in Maison Blanche, a big, breezy estate on the Place des Lices, in Saint-Tropez. The hotel houses eight enormous rooms that demand up to $365 a night for Room N°2 to $1245 a night for Junior Suite N°9. The year 1921 was such a great year for Champagne that they decided to name the hotel after the vintage.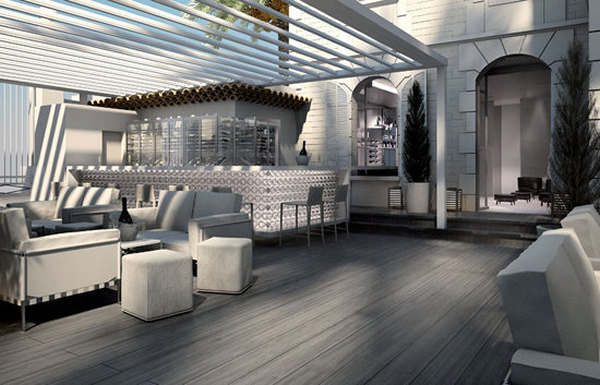 The niche hotel boasts of other amenities such as an expansive wine cellar housing the company's array of wines and spirits, architecture from Jean-Michel Wilmott and delightful views of the park on the Place des Lices.
Let's see if LV CEO Bernard Arnault could supersede Karl Lagerfeld's revamp project of the Hotel Metropole!
Update –
"I wanted an effervescent bar – a bar in shades of white," announced Jean-Michel Wilmotte. "I have created a veritable centerpiece for the White 1921 – a corner bar, the front of which is covered in backlit, silk-screened white glass. Extending from the bar is a generously proportioned table d'hôtes, creating a strong link between the garden and the interior of the mansion." The cellar contains superior champagnes (Krug, Dom Pérignon, Ruinart, Veuve Clicquot and Moët & Chandon) that can be tasted by the glass. To give the experience
further sparkle, the cellarmasters have created gourmet fusion: Krug with white truffle popcorn, Dom Pérignon, and mature Mimolette cheese cannelé cakes, Veuve Clicquot Rosé with fresh berries, etc. As a tribute to the period in which the mansion was built, a limited number of Moët & Chandon Grand Vintage Collection 1921 bottles will be exceptionally included in the wine list. 1921 was a great vintage for all white wines in Europe and the Champagne region in particular. The Moët & Chandon Grand Vintage Collection 1921 is a refined, delicate wine with
a lingering taste of candied fruit. The White 1921 will also serve many cocktails – the essentials, plus exclusive creations with Belvedere Vodka or Hennessy cognac. The hotel will offer eight guest rooms and suites decorated in the spirit of the former Maison Blanche.
A selection of eclectic objects and a few hints of color will give each one a unique character. Throughout the season, the White 1921 will organize exclusive events inspired by Saint Tropez's summer highlights and showcase the most prestigious brands' unique know-how.
White 1921 Bar –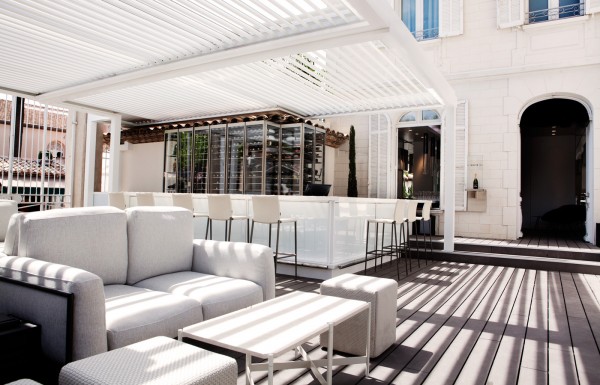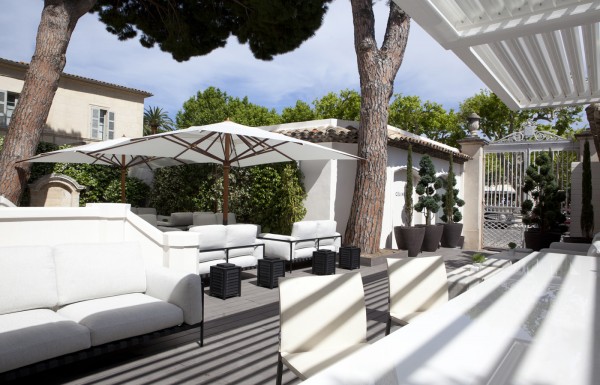 White 1921 Room –