The town of Fort Worth in Texas is all set to be home to a sprawling $4.4 million pet resort. The luxurious resort for dogs and cats, christened the Spa Paws Hotel is the brainchild of Janice Ford Grimes. Besides custom beds, chenille and satin blankets, 18-inch flat-screen TVs, turn-down service every night are just some of the amenities your pets will enjoy in the exclusive suites at this resort. The best suites will overlook an atrium, where robotic squirrels will be the floor show. You can spoil your pooch or feline with a facial or indulge them by buying Swarovski-crystal collars (at the hotel's boutique). But the festivities don't end there. The hotel will also have an event hall where you can host pet weddings and birthday parties and sit for a professional photographer's portrait.

The 20,000 square foot resort will feature a wellness center that uses Eastern medicine to treat your pet's many aches and pains. What is more, Ms. Grimes assures your pets will get unconditional love along with the luxurious services here. Rooms at this spa begin at $65 per night and go up to $200 per night depending on the room and service.
An ambitious project, it is sure to attract the pet loving community when it opens next month.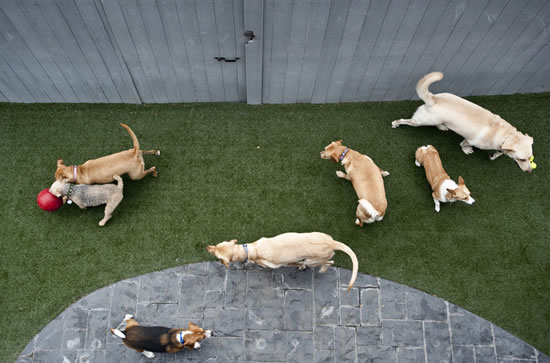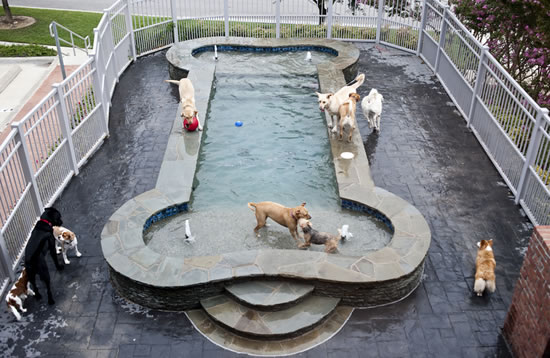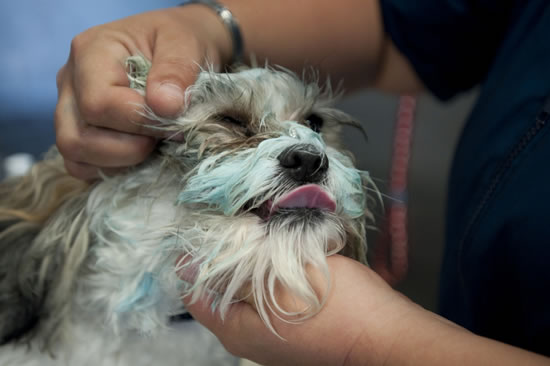 Update – The images are of the Grand Pet Resort & Salon in Fort Worth.
[WSJ]