Prominent Nacaraguan entrepreneur Don Carlos Pellas, has envisioned a luxury boutique hotel and spa in Guacalito de la Isla, called "Mukul," which is the mayan term for secret. Pellas and his family have had roots in Nicaragua that dated back to the 19th century, with this luxury hotel, Pellas hopes to put Nicaragua on the world tourism map, whilst increasing job opportunities and improving infrastructure for his community. This boutique hotel and spa is located on 1,670 acres of a private beach community along the Emerald Coast, this $250 million hotel is slated to open in February 2013. There will be 37 generous accommodations, each with an ocean view, pool and private staff. Whilst designing the accommodations at Mukul, leading interior designer Paul Duesing collaborated with Nicaraguan artists to bring a beautiful vision of modern meeting the traditional. The accommodation is divided into three different types, 12 one or two bedroom beach and ocean view villas that feature a view of Playa Manzanillo. Each villa has a feel of a luxurious vacation home, complete with a pool, wraparound deck, a secret garden and an outdoor shower. Mukul's 23 Bohio's take their inspiration from tree houses, as they sit nestled in lush canopy, perched atop a 300-foot high hillside. Built entirely of sustainable teak and pine, each of these houses boasts high ceilings and a glass wall that opens out onto a gorgeous deck. The true epitome of luxury, is "Casona Don Carlos," which is the Pellas' private beach home, which covers over 20,000 square feet, featuring 4 bedroom suites, a wrap around stone terrace and a private pool. This accommodation is available for guests when the family is not using it.

In keeping with Mukul's aim to ensure that guests feel like they are at their own private estate, Spa Mukul has done away with the traditional Reception and lockers concept. Instead replacing it with 6 spa suites, that will allow guests to book the suite for several hours and have a relaxing experience without ever having to run into another guest. The 6 spa suites are Secret Garden, Hamman, Rain Forest, Crystal Temple, Healing Hut and Casita Mukul. The sprawling golf course was designed by architect, David McLay Kidd, and has been seamlessly integrated into the slope of the land. The 18- hole course is for every level of golfer. In keeping with Mukul's commitment to sustainability, the golf course is irrigated by a treated water system.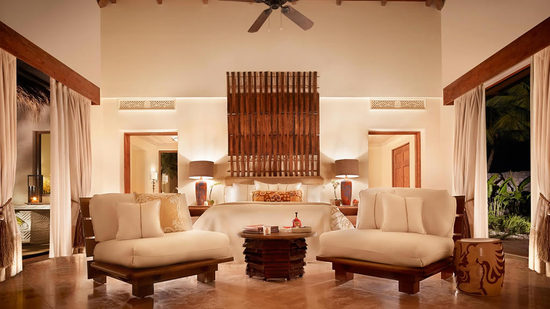 Mukul is not your traditional hotel, it is an extension of the pellas family's hospitality, and each guest is treated like a king. The Family has a unique policy where in a full breakfast and lunch are included in the price of the room. Gourmet snacks will be offered at both poolside and the beach. The family also provides complimentary beverages including sodas and a selection of local liquors. Mukul's beach club will form the heart of the resort and will feature everything from barefoot dining at Parilla to trained on site nannies to supervise children. There will be an endless array of activities for both adults and children, to ensure that the vacation is a fun one. It is this deep commitment to anticipating and catering to a guests every need along with a view to nourish the Nicaraguan community rather than leach from it, that makes Mukul a truly one of a kind resort.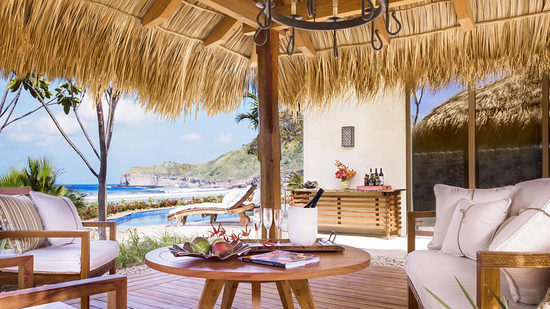 Relax and unwind in your private palapa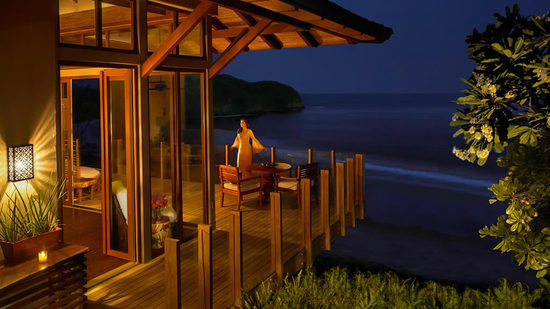 Architecture and styling create a relaxing and romantic atmosphere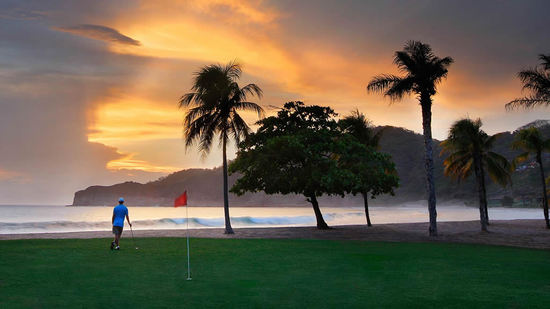 Experience a true Nicaraguan golf course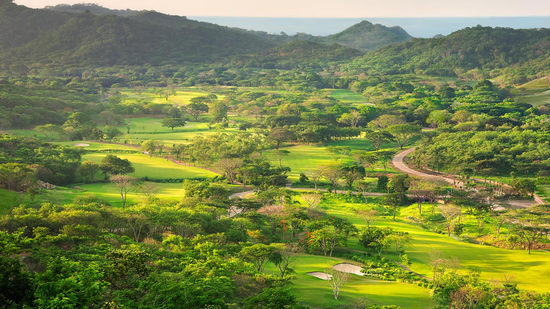 Guacalito Golf Course, designed by David McLay Kidd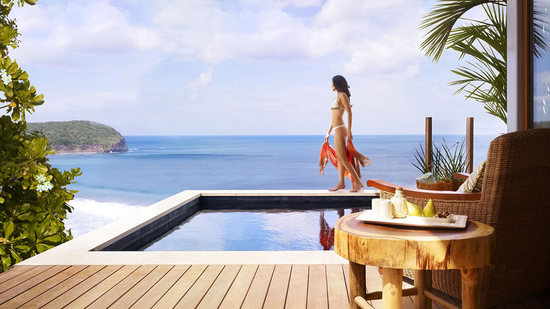 Choose from six paths to true personal revitalization at Mukul Spa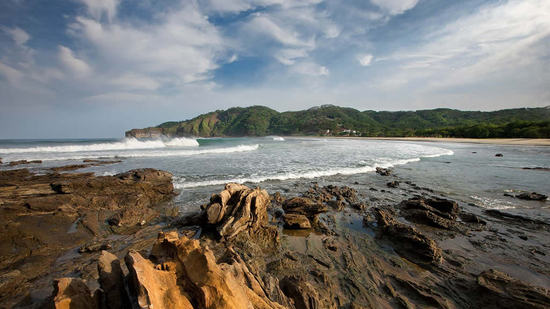 Nicaragua is known for its expanses of untouched beaches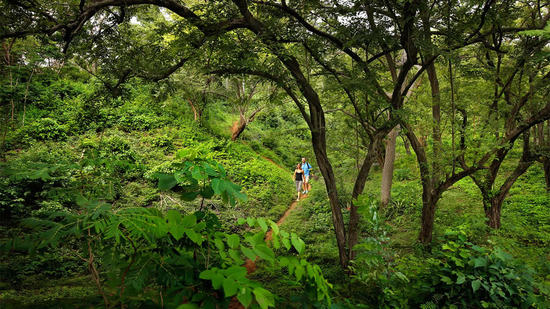 Pristine jungles, rising cliffs and sandy beaches.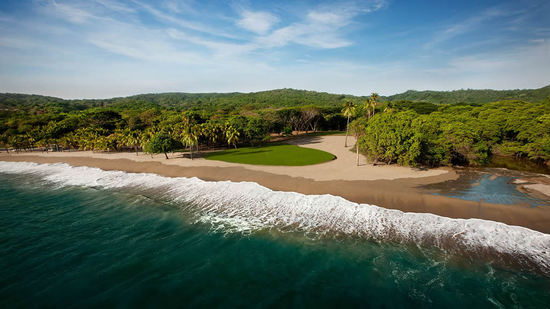 Eighteenth Hole, Guacalito golf course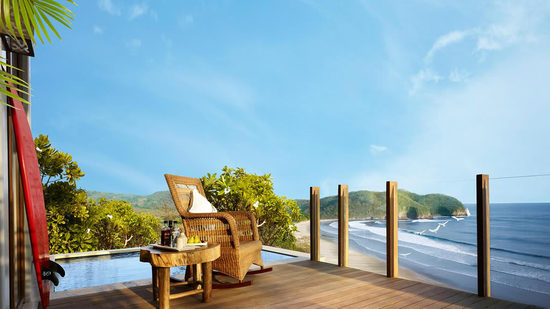 Treetop views and serene surroundings create a relaxing environment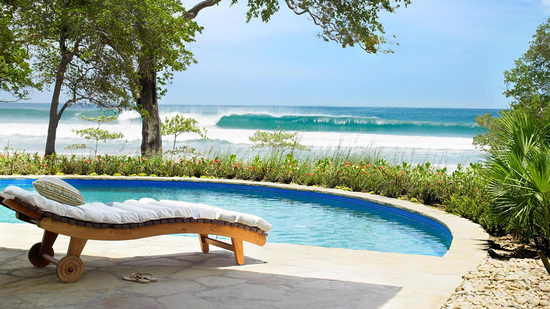 Your personal and private oasis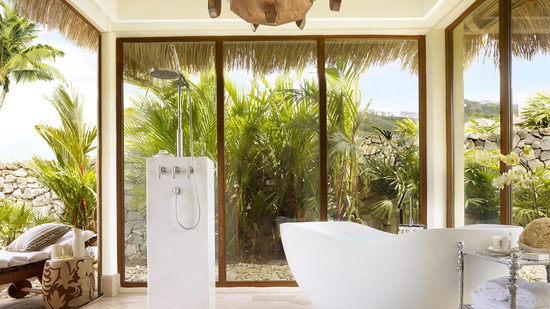 Features a holistic, spiritual Watsu floating experience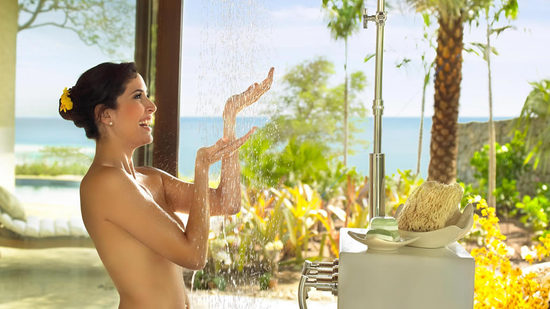 Choose a marine-based thalassotherapy or a combination of aromatherapy and hydrotherapy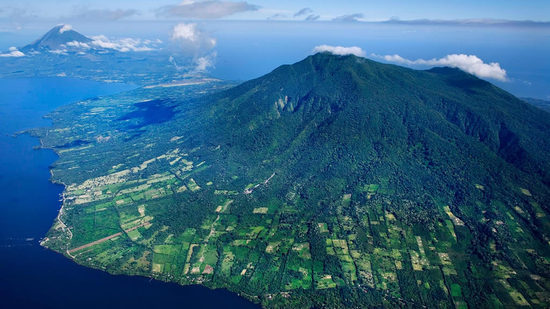 Ometepe is the largest volcanic island inside a fresh water lake in the world.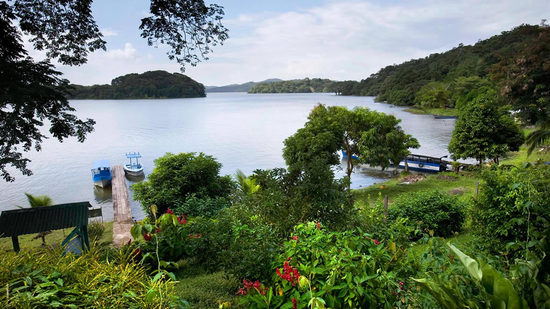 Covered in tropical trees, the Solentiname Islands are home to various colourful bird species, including parrots and toucans.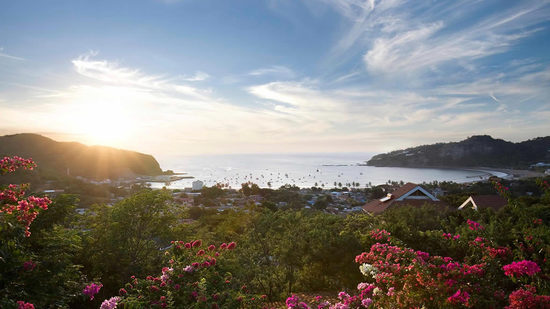 Become one with the local community
[Mukul-Resort]