The Emirates Palace took $3.8 billion to build in UAE's richest emirate, Abu Dhabi. The hotel is home to the regal 7,319 sq. feet, $14,000 a night Palace Suite that recently was awarded the best hotel suite in the Middle East by The World Travel Awards. So what makes this suite the best the Middle East has to offer? Well for starters, it features three bedrooms with their own balconies, a dining room, and lounge area. Having been host to both statesmen and celebrities alike, the three rooms in this suite include the Pearl Bedroom, Diamond Room (that features a touch screen panel to control all the room's amenities including lights, air-conditioning, and in-room entertainment) as well the massive Master Bedroom.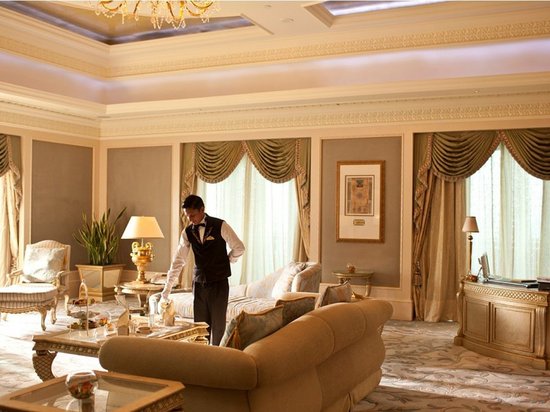 This, along with the 50-inch flat-screen TVs in each room, marble imported from 13 countries around the world, and a 24-hour personal butler, will ensure that you experience nothing but sheer luxury and absolute coddling.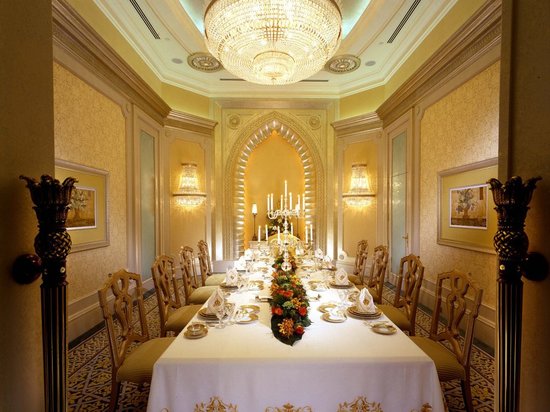 Guests can have their meal catered by award-winning chefs in their personal dining room, complete with servers, seating for eight, and a luxe chandelier.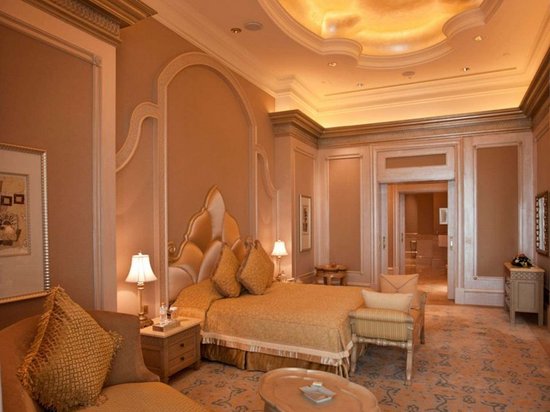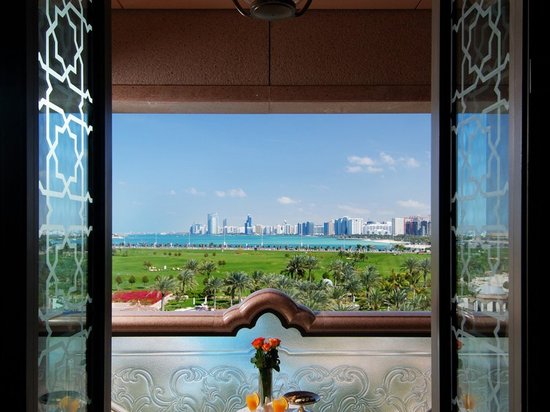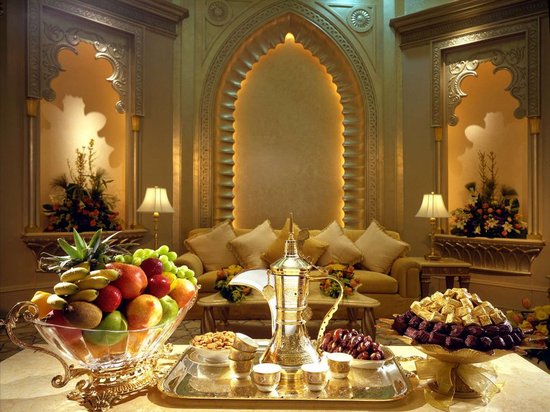 [Emirates Palace via Business Insider]