Switzerland – the epitome of romance and the world of dreams. Beautiful Switzerland draws us to its stunning abode because of its sheer and impeccable landscapes, something that looks too surreal even to imagine. Hidden in the wings of this paradise-on-earth is the Gstaad Palace. And perched on top of this is the property's penthouse suite. It is dressed up in a way that can lure you plainly by vision. Decorated in the most elaborate and grand furnishing, the suite has three spacious bedrooms with an en suite bathroom and steam baths, a kitchenette, a private lift, wood grain floors, a fireplace, and a terrace. However, the cherry on top is the Jacuzzi and sauna on the terrace – redefining luxury and comfort most poetically. After pampering yourself in the room, allow the angels of the palace to do the needful to unknot every single stressed muscle on your body at the Palace Spa. This 'oasis' entices with its authentic decor. It features walls built with granite from the Blausee region in the Bernese Oberland that consists of more than 50 tons of rock were cut into small pieces and assembled into a stunning architectural masterpiece.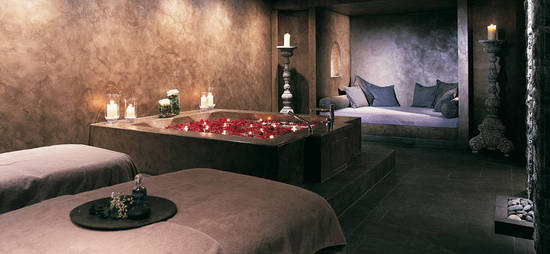 The spa has eight treatment rooms, a Private Spa Suite, saunas and steam baths, relaxation areas, an indoor pool and an outdoor pool with Jacuzzi, a state-of-the-art gym, a Pilates Studio and a hammam experience with seven rooms.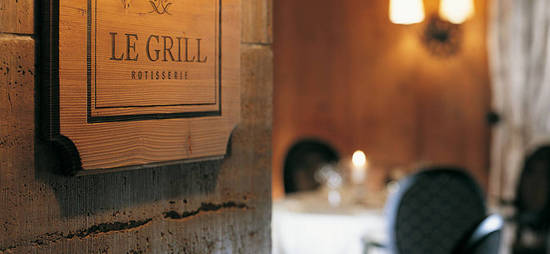 The Palace boasts a gourmet feast with a range of cuisines to serve any tingling palette. It features the Le Grill Rôtisserie, an Italian restaurant – Gildo's Ristorante, La Fromagerie with Swiss specialties, Le Grand Restaurant, and La Grande Terrasse offering international cuisine, Snack and Barbecue serving grilled specialties as well as Le Bar du Grill, The Lobby Bar and the GreenGo nightclub.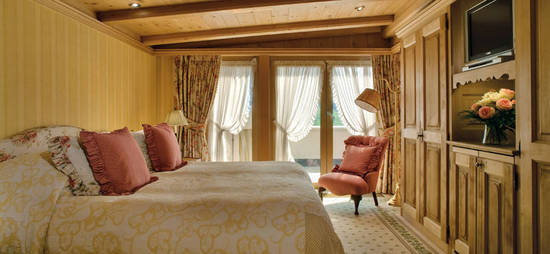 With the holiday season coming up, and it being peak season at the property too, rates for the Penthouse Suite starts from CHF9'900 to CHF15'900 ($10,600 – $17,100).
Penthouse Suite –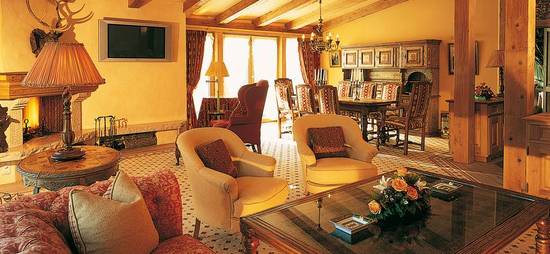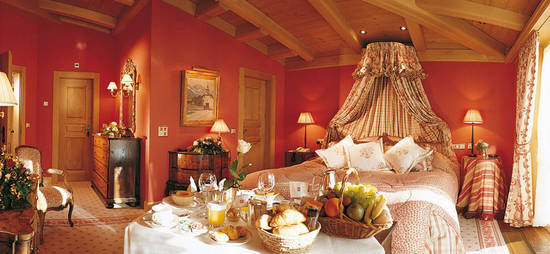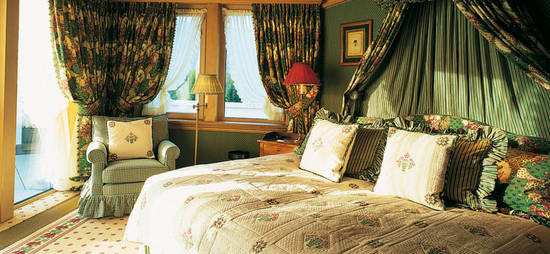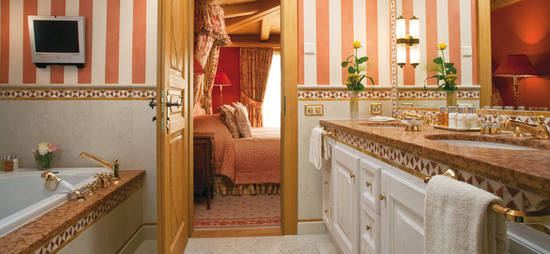 Swimming Pool –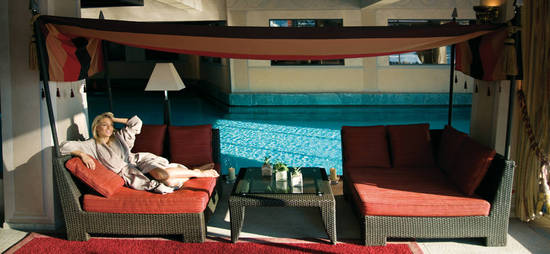 Gildo's Ristorante –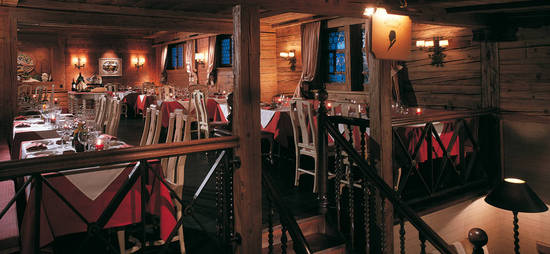 Le Grand Restaurant –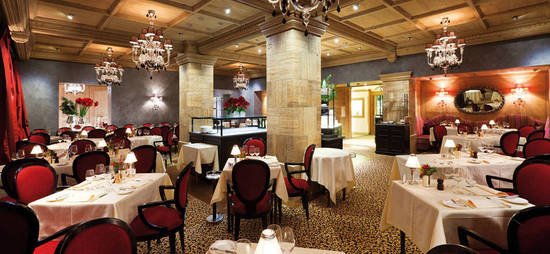 Bar –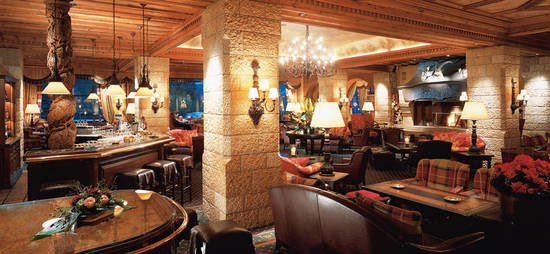 [Palace]