A business man in Japan named Hideo Sawada has unveiled his hotel, staffed entirely by robots. The Henn na Hotel in Sasebo, Nagasaki has an eclectic mix of staff including a robot dinosaur, an android robot that resembles a woman and a humanoid that looks like it belongs in a Star Wars film.



The Jurassic Park concierge greets in a male voice and speaks with an American accent requesting guests to use the touchscreen to check in.


The Humanoids are multi lingual, able to communicate in Japanese, English, Korean and Chinese.


Guests can use tablets to order room service.


The cleaning and carrying of luggage is also done by robots.


Doors fitted with facial recognition technology allow guests to access one of the hotel's 72 rooms without keycards.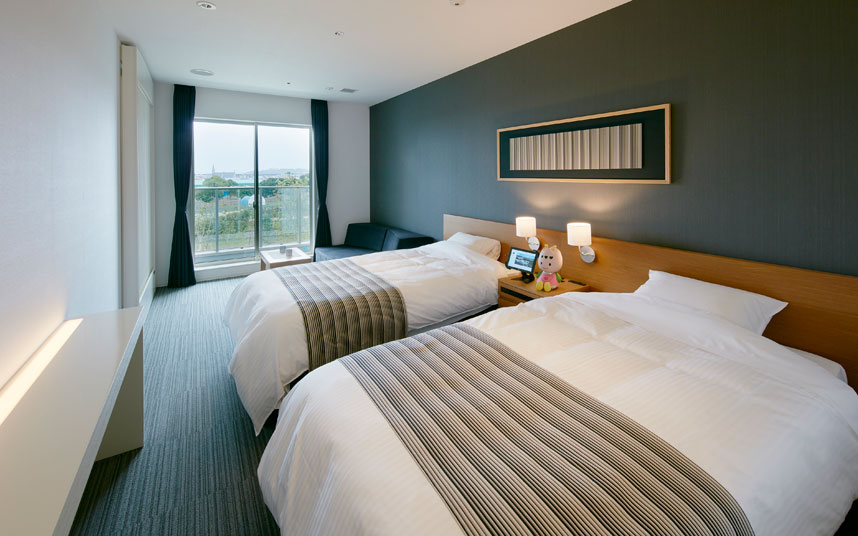 The futuristic tech continues into the room where temperature is controlled by a system that adjusts the room temperature according to the body temperature of the guests.


The hotel is part of an amusement park called Huis Ten Bosch.


The robots have been created by a company called Kokoro that has been developing actroid robots for years.
There will be some living humans on staff to ensure the quality and smooth functioning of the hotel as well as security. However owner Sawada believes that robots will increase efficiency and cut costs. Perhaps that is why rooms are priced at just $80 per night!
[Via – Telegraph]