Portable houses are not a new concept, but the novelty lies in how it has been executed and presented. Swiss design firm ROB GmbH (Robust Outdoor Brands) is out with a "low-impact housing solution" called the PODhouse in two design variations. The prefabricated houses work as micro homes for gardens, outdoor offices, or even a secret meeting place. After being launched as a concept in 2003, the models are now on sale. Created as a cozy and luxury camping solution to the chilled Alps winters, you need not really buy it if you don't have room to keep one permanently. The PODhouse is also available to rent. You can pick between a 2-bed and a 3-bed Pod with heating, lighting, and electricity.

If the room is slightly too small for your liking, a 2-meter extension module is also up for grabs. You can also opt for a solar roof panel for electricity and heating and an extended terrace. If you want to cook your own food, the company also has a portable kitchen unit called Cuebe that can come to your rescue. However, sanitation would be a minor issue, as the house doesn't come with any fittings or plumbing.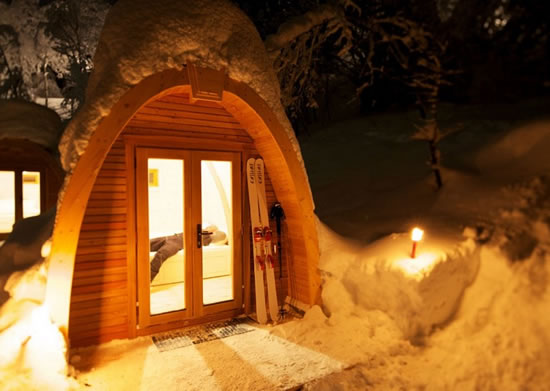 Price for model 1 of the PODhouse is CHF 12,900 ($13,990), while that of model 2 is CHF 9,900 ($10,730). And if you are feeling a bit too adventurous, head over to the PODhotel, which "offers low impact accommodation amidst untouched woodlands, with a Swiss Alps backdrop".


PodHouse
[Via – Gizmag]