Standing 1,850 above sea level in the heart of the Pyrenees, is the glorious new Sport Wellness Mountain Spa at the Sport Hotel Hermitage and Spa, Andorra. Spread over 5,000 sq m, this lush new spa is divided into five floors, divided by different zones like health and beauty, hydrotherapy relaxation, cleansing and toning with wet and dry heat, and finally, the spa and water circuit area.
The Spa is also home to a clear-water circuit featuring indoor and outdoor pools, a pebble stream and a large lagoon with hydrotherapy jets, underwater massage and direct access to two outdoor hot tubs.

Guests can undergo some of the most advanced treatments using their own high-quality brand in treatments: Signature Soldeu, in the Spa's 19 mountain-view cabins. Also available are beauty treatments using the prestigious Valmont Cosmetic products.


Recommended for men – Rituel 100% Argán
We recommend the 75-minute Rituel 100% Argán treatment for men looking for a exfoliating and relaxing treatment. The Argan Oil, also known as 'liquid gold' for the skin helps cleanse the skin of all accumulated impurities and helps nourish dry skin that has lost tone. It oxygenates your skin bringing the skin its natural color back. The high vitamin E content is also ideal for combating premature ageing.
The treatment is priced at €130 ($147).


Recommended for women – L'art de vivre
Every woman is unique and so L'art de vivre is tailored to meet each lady's individual needs. The 165-minute treatment is dedicated looking after the body, where a therapist will diagnose your skin needs, on both a facial and body level, and treat it using a combination of techniques, processes and cosmetic products, all in an atmosphere of complete relaxation. The treatment is applicable to two people (second person gets a 20% discount) and includes the SPA circuit.
The treatment is priced at €380 ($429).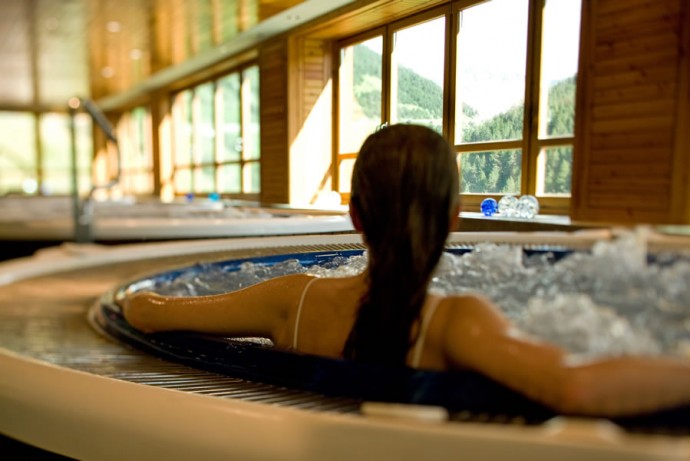 If you are in the mood to splurge – Rituel Yeux Essentiels KLB
If you're looking for the ultimate in rest and relaxation, the 75-minute Rituel Yeux Essentiels KLB will stop the passing of time, stress and fatigue. This relaxing treatment combines the benefits of facial shiatsu and reiki, with a draining and firming massage. It helps smooth lines and wrinkles and bring shine and luminosity, while making you look younger and brighter.
The treatment is priced at €140 ($158).