Sitting high up in the clouds at 8,250 feet, surrounded by a dense cedar forest and with awe-inspiring views of the Himalayan snow peaks, Wildflower Hall, Shimla in the Himalayas is an Oberoi resort that offers guests tranquility and adventure in equal measure. The resort is located in the state of Himachal Pradesh, at the foot of the majestic Greater Himalayas, a region popular for its natural beauty, extensive flora and fauna, bird and animal life.

The 85-room, stunning property is set within 22 acres of virgin woods of pine and cedar, on the grounds where Lord Kitchener's summer home once stood. Much of that gracious past can be experienced within the resort, from its Burmese teak panelling, fire places, artworks and polished parquet floors covered with oriental rugs, instilling an old world charm.



All the rooms at Wildflower Hall, Shimla in the Himalayas are bright, spacious and offer spectacular views. From Garden View rooms, guests can admire the sunset over towering cedar trees, while the Mountain and Valley View rooms afford a magnificent sunrise vista over the Greater Himalayas.

Our suite pick for the week is the property's stunning Lord Kitchener Suite, named after Horatio Herbert Kitchener, the Irish-born British Field Marshal who made the resort his home during his tenure in India as Commander-in-Chief of The British Army between 1902–1909.


Located on the fourth floor, The Lord Kitchener Suite looks over the Western Himalayas and on a clear day, guests can see all the way to Uttarakhand's highest peaks like the Jaonli, Gangotri, Bandarpunj and Swarg Rohini. The suite features two bedrooms and a separate living room, a bridge room and a library, all decked with teak floors, hand-knotted rugs and furnishings that reflect a colonial hill station home. The master bedroom comes with a four-poster bed and a spacious walk-in wardrobe while the living room, which seats up to six, features a cozy log fireplace, a writing desk including a personal fax machine, LCD satellite television, private mini bar and an additional guest bathroom. The additional en-suite bedroom features twin beds and comes with a separate entrance should privacy be required. The suite bathrooms are spaciously appointed in marble with both a bathtub and a separate shower cubicle stocked with deluxe Forest Essential toiletries.


Guests staying in The Lord Kitchener Suite have the option of an express check-in and check-out service. A private Butler will be at their service during the entire stay to assist them with personalized special services including private meal arrangements and packing/ unpacking their luggage and the executive chef will be on call to plan a personalized menu based on the guests' preferences.
There is so much to experience at the Wildflower Hall, Shimla in the Himalayas – from leisurely nature walks to picnicking at the Peak – a quaint colonial bungalow built in 1863 and used as the weekend retreat for many a Viceroy, including Lord Ripon and Lord Lytton, going on a wild strawberry trail, mountain biking, river rafting, billiards and golf. For those looking for further rejuvenation the Oberoi Spa offers a unique holistic wellness program which combines rejuvenating spa treatments with yoga and meditation sessions.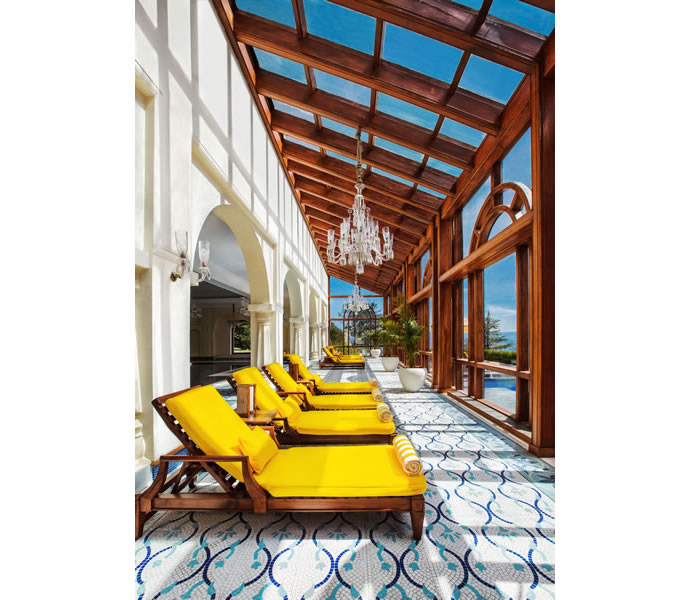 The resort dining offers include a smart indoor dining area, a charming glass conservatory and an outdoor terrace that offers panoramic views of the Himalayas. In-house historians are always on site at the Cavalry Bar, to share Shimla's rich colonial history. The resort can also arrange for a romantic evening at the gazebo where sigris or coal fires keep the guests warm as the Butler serves up their five-course gourmet meal, right under the stars.
Cost: $1,564 (INR 1,00,000) per night
Size: 110 sq m
Occupancy: 2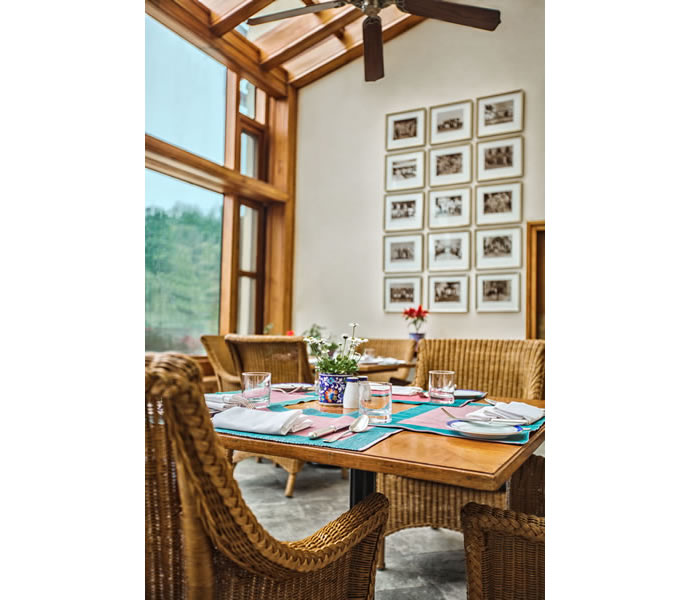 Why should you splurge on it?
Imagine sipping a cup of tea or a glass of champagne while admiring the snow covered peaks of the Himalayas or living in a colonial home surrounded by cedar and pine trees or immersed in the magnificence of an Oberoi Spa – anyway you look it, the Wildflower Hall, Shimla in the Himalayas– An Oberoi Resort offers a fairytale setting in a tranquil setting, making a stay, an experience of a lifetime.
Address: Wildflower Hall, Shimla in the Himalayas – An Oberoi Resort
Charabra, Shimla – 171012,
Himachal Pradesh
India