5) Ritz Carlton, Kyoto- Now Open



My Murakami fuelled penchant for Japan made me look up Kyoto next. And I'm glad it did. Because the city's newly launched Ritz Carlton is an overwhelmingly serene establishment. Expressing the cultural theme of Miyabi, its design creates a new world of calm within while its exterior abounds with scenic beauty. The hotel overlooks the banks of the scenic Kamogawa River with views of the Higashiyama mountains, both of which have been immortalized in Japanese art and literature history.


Thus described as an international modern day luxury ryokan, it seamlessly blends the centuries-old traditions of Kyoto with the finest services and facilities.


Its 134 guest rooms measure 50 square meters on average, the largest in Kyoto, incorporating traditional elements of the city. Some of its suites even have outdoor gardens modeled after traditional Japanese tsukimidai "moon-viewing decks" while the "Grand Luxury" rooms are just as steeped in ancient traditions and history.
4) Ritz Carlton, Bali


Bali or the island of the gods attracts almost three million visitors or Eat, Pray, Love-ers a year. Enter, The Ritz-Carlton Hotel Company, L.L.C., which is set to make a celebrated return to the stunning island in 2014. Combining Balinese artisan culture with the facilities that The Ritz-Carlton is renowned for, the property's ladies and gentlemen will offer carefully curated experiences and recreational activities. And don't even get me started on the location.


The exquisite Ritz-Carlton, Bali is uniquely situated amidst a white beach front and elevated cliff top settings, blended into the landscape to gently enliven the senses. Featuring 313 keys including 90 exceptional suites and 14 villas, the resort is also set to debut 10 cliff top villas that offer sweeping views across the ocean.


Along with those are six restaurants and bars, with a cliff-side restaurant integrated into a natural cave that doubles as a private dining haven.
3) The Castle Hotel, A Luxury Collection Hotel, Dalian- June 2014


The Castle Hotel, A luxury Collection hotel Dalian, formerly, Dalian Shell Museum sits on the flourish Wanxia Mountain as the mythic icon of the city. So, if, until now you were missing a castle, this is the place to be. Resembling a ginat medieval castle and overlooking northern China's vibrant Xinghai Bay and the Yellow Sea, The Castle Hotel is an enchanting landmark of refined service and fabled hospitality. Its 296 tastefully decorated guest rooms and suites provide a sanctuary of true tranquility.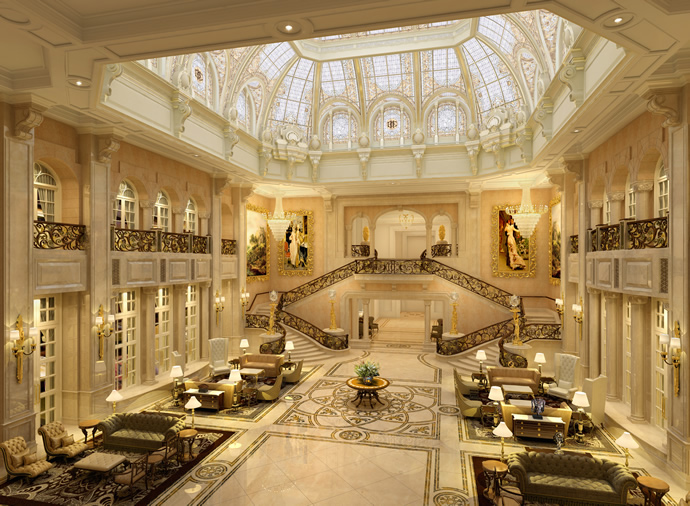 From an authentic Chinese restaurant, to an all-day dining restaurant, to casual drinks in the lounge, each of its dining areas evokes gastronomic glee. While the Beer Bar located on the 4th floor provides home-brewed German Beer keeping the property true to its German pedigree.


Amidst the biggest city square in Asia, Xinghai Square, a burgeoning district of exhibition, shell museums and a scenic coastline, The Castle Hotel is the modern day traveller's perfect pampering reprieve.