Gstaad has seen its first luxury hotel opened in over a century; with the arrival of the Alpina, Gstaad is bound to change it from a hidden treasure to a celebrity and billionaire hang out. Opened in December 2012, this hotel is more than just a place to cool your heels between adventure sports in the Alps; the $337 million hotels is an icon of Swiss tradition and worldly luxury. The hotel works seamlessly with the gorgeous landscape by using craftsmanship typical to the region and local materials. This includes centuries-old fir wood crafted by master artisans, stones from the Alps, and repurposed wood from nearby centuries-old farmhouses.

The living spaces are divided into deluxe rooms, junior suites, deluxe suites, grand luxe suites, and the panorama suite. I call them living spaces because rooms seem almost too crass a term to describe them; the two highlights of these living spaces are the Grand luxe suites and the Panorama suite. The grand luxe suites include a space to entertain guests, a working area, an alpine stone fireplace surrounded by a chaise lounge and leather armchairs, an internally lit bookcase, and most incredibly, a generous south-facing terrace that give you spectacular views of Les Diablerets and Gstaad village. The pinnacle of this luxury hotel, however, is the 400 sq m Panorama suite. This three-bedroom duplex is so large that it actually gives you views from both the north and south with a view over the mountains, meadows, and the Gstaad village. The Panorama suite contains a beautiful wood burning fireplace set with a floor to ceiling chimneypiece, a kitchen for in-suite meals, a balconied master bedroom, a grand staircase leading to the suites top floor where one would find a private spa, jacuzzi, a fitness center, a massage area and a skylight framing the mountain peaks. Personally, the highlight for me is the bathroom with a free-standing tub, oversized shower heads, a tv inset into the mirror, and Onyx wall scones dramatically set into the marble walls.

While I severely question anyone who might decide to venture out of these incredible suites, even I have to accept that the Alpina's Six Senses Spa might be worth it. The 21,500 square foot spa houses specialist practitioners practicing world-renowned treatments. The spa features special couples treatment rooms, a flotation room, Hammam, Colonics treatment room, color therapy room, ayurveda treatment room, oriental room, salt room, and a cave room. Guests will also have access to a jacuzzi, an indoor and outdoor pool, a yoga studio, and a gym.

The Alpina also houses the first European outpost of the Megu concept of restaurants, which serves modern Japanese cuisine; at the Alpina Gstaad, guests can expect some of Japan's most unusual ingredients prepared by two expert Japanese chefs. Additional to Megu, The Alpina will also house a traditional Swiss stübli, a more casual restaurant Sommet which features the handiwork of award-winning chef Marcus Lindner, the Alpina lounge and bar gives you breathtaking views of the Alps as you sample their eclectic collection of spirits. However, if you really want to feel like you're on holiday, perhaps you would enjoy the more rustic wine cellar, which houses over 1700 bottles. The Alpina even provides for the more dapper gentlemen amongst us with an old school Cigar room, perfect in the beautiful setting of Gstaad.
Panorama Suite –
Grand Luxe Suites –
Bar and Lounge –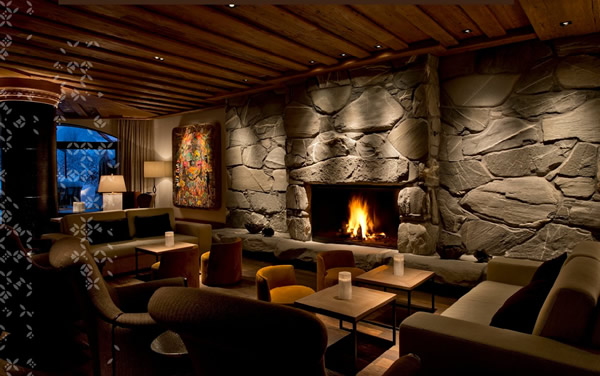 Wine Cellar –
Six Senses Spa –
Restaurant –
Reception –

Private Cinema and Auditorium –
Lounge Bar –
Ballroom –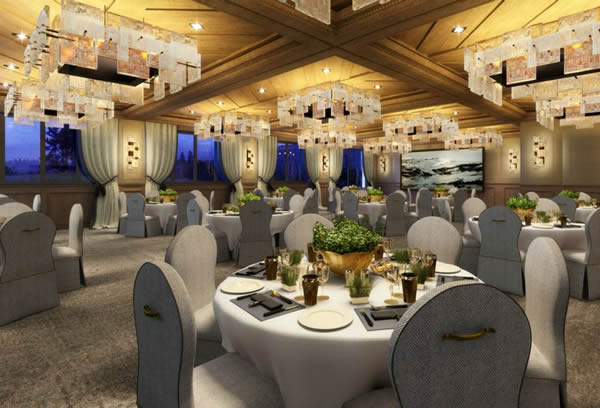 The Alpina Gstaad
Alpinastrasse 23,
3780 Gstaad,
Switzerland
T. +41 33 888 9888
F. +41 33 888 9889
www.thealpinagstaad.ch