Passerby's give a double take when they look up to see a sculpture of a full sized bus balancing on the edge of the Hong Kong's Peninsula Hotel. As part of this year's Art Basel in Hong Kong, artist Richard Wilson has created this sculpture being inspired by the movie "Italian Job" where the scene shows the actor and his gang of robbers hang dangerously off a mountain top.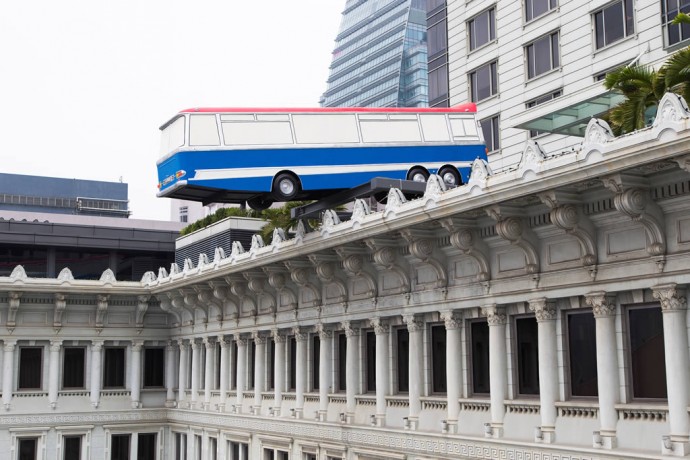 Richard Wilson, the British artist, has been nominated twice for the Turner Prize. His original and creative installations are known to play with space and perception.
The sculpture hangs off the edge of the Peninsula's seventh floor Sun Terrace and is a part of the hotel's new collaboration with the Royal Academy of Arts. It will be on display from March 12th to April 8th.