UAE has announced something that is going to blow your top. The greenest eco resort in the world. Since they have created a concrete jungle which is pretty much a honeycomb for the world's busy bees, they had to go looking for some place in the desert to offer a peak of what life used to be before the Bedouins became oil-power sheikhs. So the project – it will be located in the south of UAE, in Liwa. Nearly 157,000 sq feet of solar panels will be used to power the resort that will be designed in the shape of a star. The design was created by London-based Baharash Architecture. When the idea first came up for an eco resort, they would have explored the virgin lands of the deserts of the emirates. There they came across land where groundwater could be extracted from wells dug deep. And this inspired the designers in forming the idea of using the traditional life of the Bedouins and the important role which springs played in their life, helping them in their main occupation of trade. As well as these the resort will also recycle waste water for irrigation. AND they will also have a zero-emission zone and on-site waste management. Serious eco stuff, dudes.


An attractive feature of the project will be some wildlife attractions – sprinkle a couple of gazettes and lazy camels perhaps. In any case, wildlife biologists and conservation staff will be employed at the resort. And in the centre of it all will be a 'tranquil oasis'. By the looks of the images it appears quite interesting, we should add. Surrounding the oasis will be the resort's 84 interconnecting suites. The resort is expected to open in 2020.


Basically this world is going to be small Truman towns, spread far and wide. If there is any bit of natural landscapes remaining, that will be like fuel stations to fuel up these towns. Renewable resources will be tapped into, and like departmental stores, we will end up buying stuff like fresh air or the scent of the mountains and stuff. Worse, petrichor – the smell of rain on earth.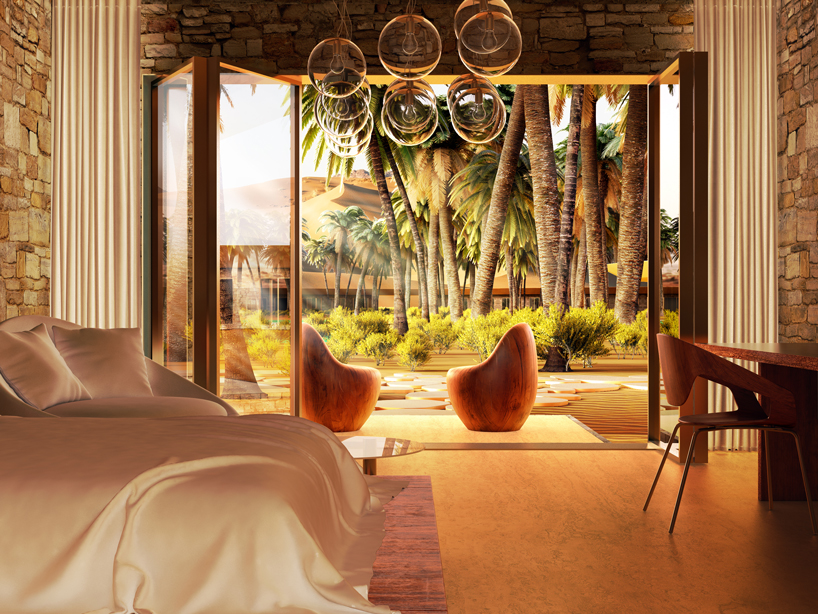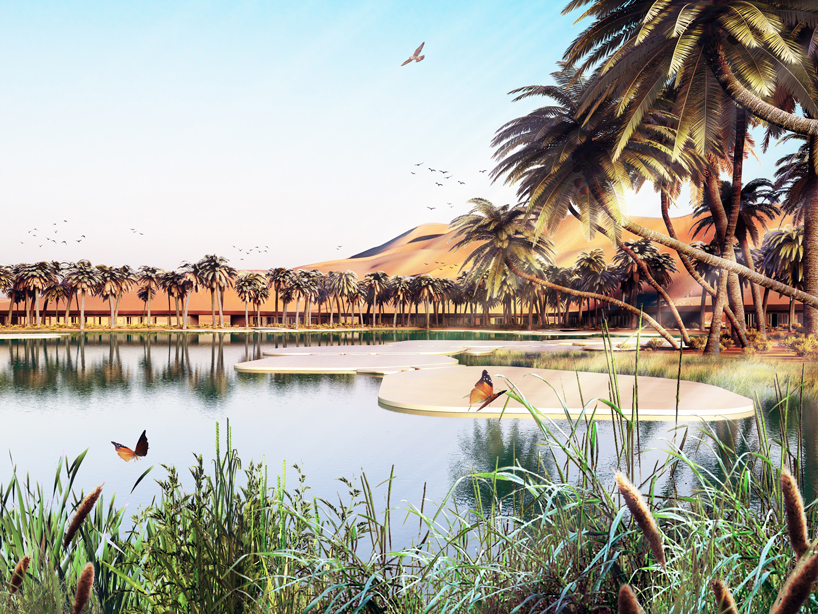 [ Via : Designboom ]