Trump SoHo New York is now serving its guests the most expensive pure chocolate in the world, To'ak. Priced at $260 for a 1.5 ounce bar, To'ak is made using highly-coveted cacao beans from a small patch of century-old Arriba cacao trees and tasting it is an experience so unique the hotel even has a tasting package. Guests who book the new Sweetest Thing To'ak Tasting Package will have the opportunity to indulge in the chocolate together with the world's finest Frapin XO Cognac from the comforts of the Duplex Penthhouse, located on the 46th floor of the Trump SoHo.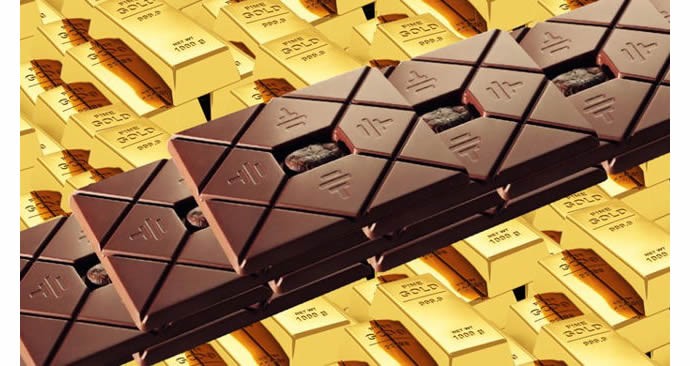 The penthouse suite features an outdoor terrace that overlooks the city of Manhattan and the Hudson River, an open-plan layout with custom-designed furnishings by Fendi Casa, marble bathrooms with floating soaking tubs and a spacious living area that can accommodate up to six guests. The guests will be served their ultimate box of chocolate, wrapped in gold paper and a set of wooden tweezers so the natural oil from fingertips doesn't interfere with the rich taste. Just as chocolate should be eaten!
The Sweetest Thing To'ak Tasting Package is available from now until December 31 and is priced at $10,250 per night. Guests are required to prepay and book at least 72 hours prior to arrival.
[Via – Luxury Travel Magazine]