If you're anywhere close to Paris for the next couple of months, my, are you lucky or what! Any lover of art or Cartier would agree. Because the Grand Palais in Paris is exhibiting "Cartier — Style and History"! In the words of Stanislas de Quercize, chief executive officer, Cartier, "art is a part of Cartier and Cartier is a part of art. The letters A-R-T even feature in the word Cartier." On till Feb. 16, the exhibition showcases more than 600 items ranging from watches and decorative objects to fine jewelry.



"Never before have we shared with the public this many items," said de Quercize. Billed as the most extensive show to date dedicated to the French jeweler, famed for its Tank watches and panther-themed jewelry, it sees the influence of exotic locations like China and India in this year's entries. Most are drawn from Cartier's extensive archives, but about 100 items are on loan from private collections. "We are celebrating a golden age," stated he.

The Grand Palais show features scores of illustrations and documents, alongside period clothing, designed to put the creations in context, which are organized chronologically. A rotating column of diamond tiaras greets visitors entering the darkened Salon d'honneur. Visitors can then walk in and witness, the progression of Cartier craftsmanship get more refined with each piece. From lipstick cases and cigar cases to Cartier's first ever wristwatch in the signature "Panthere" diamond and onyx pattern, the event has items dating from the 19th century to the 1970s.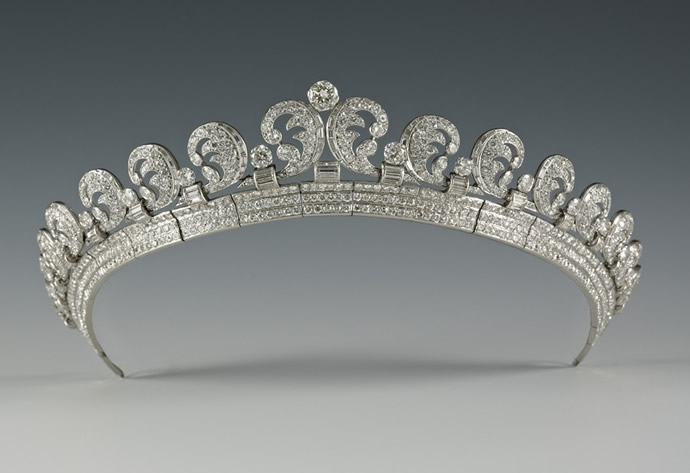 Most notable of these are Kate Middleton's wedding tiara and Grace Kelly's engagement ring. 20 pieces from the royal family of Monaco are included in the exhibition. Also on display are various pieces from the personal collection of Marjorie Merriweather Post, who was considered to be Cartier New York's most frequent customer alongside the extravagant jewels of the Mexican actress Maria Felix, such as a snake necklace made from 2,473 diamonds and emeralds.

Cartier has also loaned a restored version of the spectacular necklace ordered by the Maharaja of Patiala in 1928, featuring a replica of the original 234.65-carat De Beers diamond that was its centerpiece, and a sword designed by French poet Jean Cocteau to celebrate his entry into the French Academy. And 18 of Cartier's "Mystery Clocks" with diamond hands that appear to float in thin air. A central rotunda displays these of which only about 100 were made between 1912 and 1930.
[Via – WWD and Hauteliving and France24]