The vibrancy and brightness of Palm Springs inspire the new collection of high jewelry and fine watches from Piaget that has been aptly titled The Sunny Side of Life. The brand says their new collection is like "a jubilant burst of laughter marking the start of a summer party." The collection is full of brightly colored stones in shades like pink, blue, yellow, or green. The 150 pieces include several nature-inspired motifs.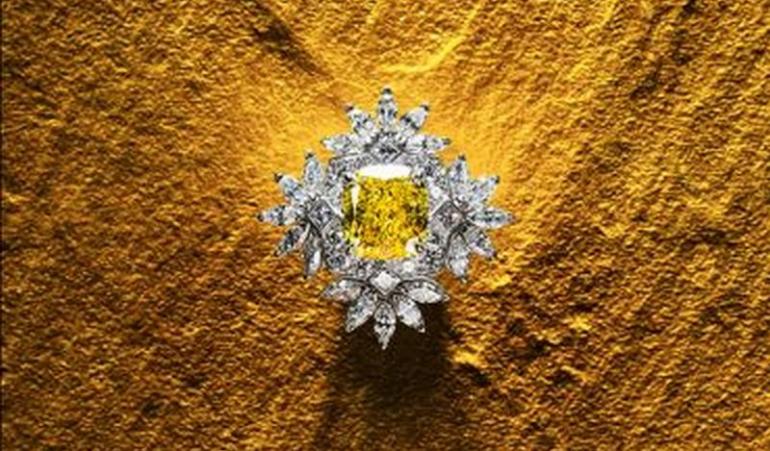 This stunning ring features a veritable bouquet of diamonds surrounding a 5.85-carat yellow diamond to create a dazzling flower.


We also love this luxuriant floral watch featuring two oval-cut 2.89-carat diamonds.


The distinctive long leaves of swaying palms have inspired this stunning diamond necklace.


Leaf motifs are innovatively woven into many pieces from this collection.


Pink flamingoes seem to twinkle in this cocktail ring featuring a non-heated cushion-type 5.31-carat Madagascar pink sapphire surrounded by small pink sapphires and white diamonds.


4.58-carat Madagascar pink sapphires are at the core of these earrings that almost resemble wings.


Aquatic inspiration is behind this white gold cuff studded with lapis lazuli, blue sapphires and diamonds.


More lapis lazuli are used in this necklace and earrings to denote the depths of deep pools of cool water. Just looking at this collection feels refreshing!
Jessica Chastain returns as the face of the brand, and models several pieces from the collection in this video.

[ Piaget ]