Louis Vuitton is synonymous with hi-end, exquisite trendsetting creations. Not one to shy away from foraying into new territories, Louis Vuitton explores new designs and styles each and every time. In fact, the luxury house has mastered the art of blending its beautiful heritage with today's changing times. The result is new and breathtaking creations. The latest offering from LV has its designs on all the women with a fine taste for jewelry. Louis Vuitton launches a new Lockit jewelry collection right in time for the season of love, i.e., Valentine's Day. The Lockit jewelry collection draws its inspiration from "love padlocks." Padlocks are not new to the Maison, who has used them in its creations over the years.

The Lockit collection now joins other LV ready-to-wear jewelry collections – the Monogram and Empreinte ranges. Consisting of 15 pieces in 18ct yellow, rose, and grey gold, including pendants, rings, and bracelets, all of which feature a bespoke padlock inscribed with the LV logo, the Lockit collection is a beautiful way to seal your love. The padlock serves as an enchanting ornament on the rings and pendants, while on the hinged bracelets, which come with a key, the padlock serves as a clasp. You can also opt for higher-end pieces that feature a double band of diamonds for a sparkling effect.
The collection is available across the world through Louis Vuitton stores. The most striking pieces in this collection include:

The exquisite yellow gold necklace with the padlock and keys as pendants. It has an asking price of £1241 ($1995).

The fine white gold bracelet set with diamonds and a necklace. The bracelet has an asking price of £10,262 ($16503), while the necklace costs £1324 ($2130).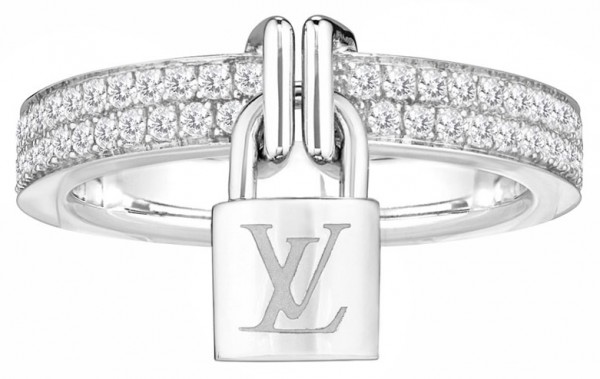 My personal favorite, the stunning white gold with diamonds ring, has an asking price of £3310($5322).

The sleek and stylish white and yellow gold bracelet will appeal to the chic women of today. It has an asking price of £4758 ($7650).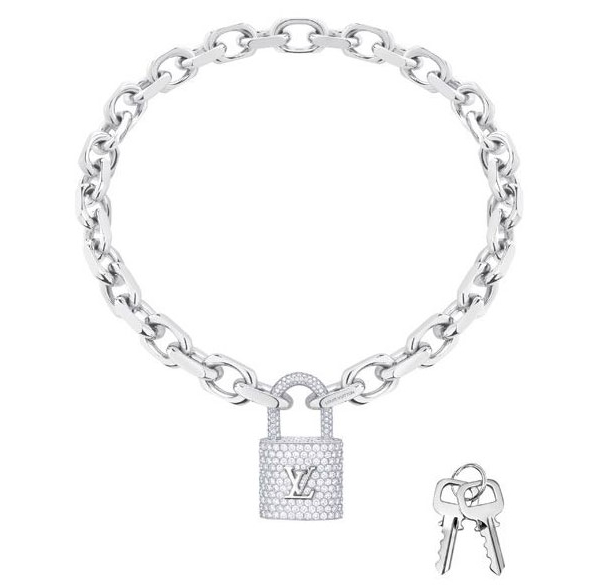 The stunning white gold with diamonds bracelet has an appeal like no other piece. Seal your love with this bracelet this season of love.