Movie buffs and fans of the Ocean's 11 franchise, can't have missed all the hubbub surrounding the new all-female spinoff titled Ocean's Eight. The film features a star-studded cast with Sandra Bullock playing the titular Debbie Ocean while Cate Blanchett, Mindy Kaling, Sarah Paulson, Awkwafina, Rihanna, and Helena Bonham Carter play her accomplices in the heist. The movie also includes Anne Hathaway, James Corden, and features a multitude of celebrity cameos made possible by the setting of the movie: the glamorous Met Gala.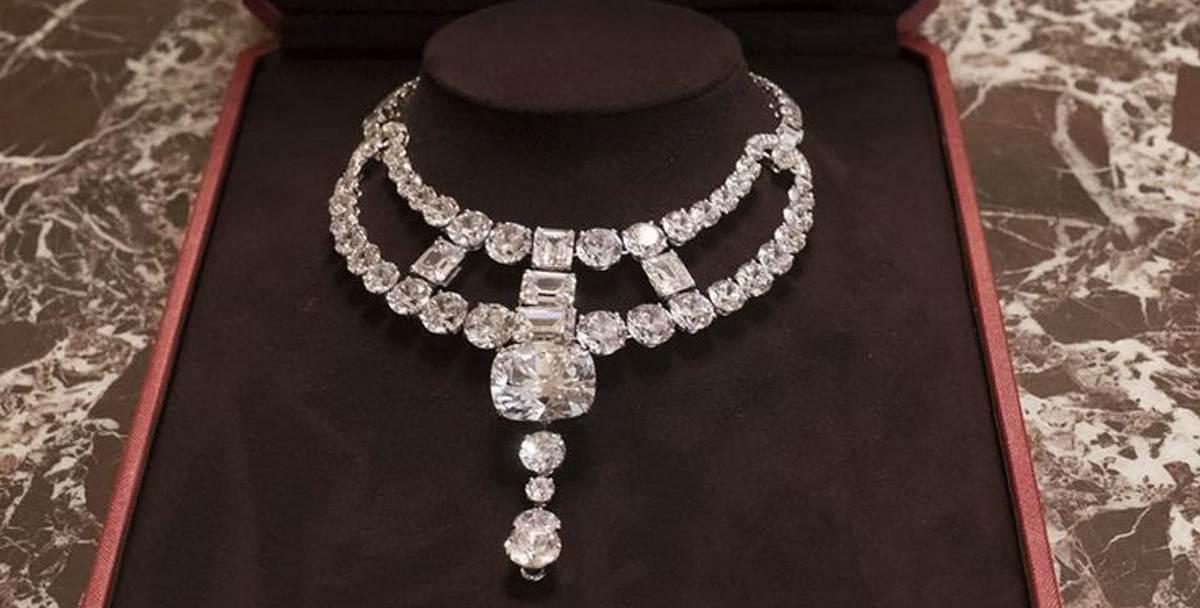 Given that the Met Gala is the site of the heist, fashion plays a huge part of the film and with Cartier as the movie's jewelry partner, the bling promises to be epic. At the center of the film is a replica of the jewelry house's fabulous Toussaint necklace which is worn by celebrity Daphne Kluger (played by Anne Hathaway) to the Met Gala. It is this priceless necklace that the "eight" have their eye on.
In real life, the necklace was designed for Maharaja of Nawanagar back in the 1930s and it was named after Jeanne Toussaint, who was the creative director of Cartier at the time. The original necklace even included the Queen of Holland diamond which alone weighed a whopping 136.25 carats. The replica was resized to suit Anne Hathaway.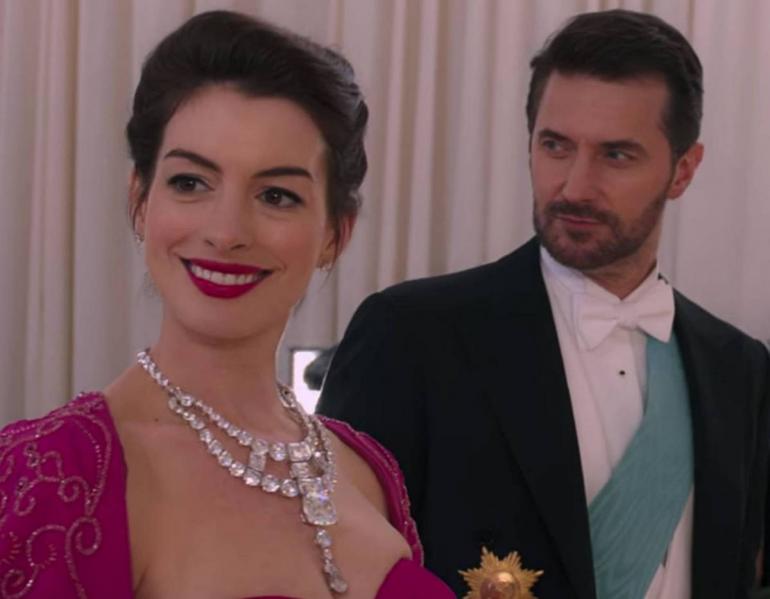 "As a maison, and throughout our history, we cherish our collaborations that bring visionaries together to celebrate individuality, diversity and empower bold and fearless women," Arnaud Carrez, Cartier's international marketing and communications director told WWD.
"Cartier is thrilled to continue its long-standing cinematic legacy. With this film, the New York Cartier Fifth Avenue mansion confirms its identity as a landmark of the city, and the Jeanne Toussaint necklace highlights Cartier's craftsmanship in jewelry making on the silver screen," he added.
[Via:Townandcountrymag]