In a world where the average restaurant barely lasts 26 months, it's unique to be seated in one that has charmed guests for 26 years! There's a certain aura of assurance, a patina of time, and a sense of fine-tuned sensibilities that is rare in the newbies, as plush and plump with promise as they may be.

We are at a lunch hosted by the Taj Mahal Palace Hotel in South Mumbai to bid adieu to its most iconic culinary experience – the Zodiac Grill – even dubbed India's first fine-dining restaurant. When it opened in November 1989, its French avant garde menu was certainly years ahead of its contemporaries, incorporating everything from induction cooking to picture-perfect plating. It was thanks to Chef Hemant Oberoi (whose first love has always been French cooking) and Subir Bhowmick who was General Manager at the time, who researched and refined the menu and restaurant in the early days to create an experience that set the gold standard in eating out in India. But now that the food scene has evolved considerably, the time has now come for the Zodiac Grill as we know it to close its doors. There is, of course, something exciting in the offing that the hotel is keeping mum about and will only announce in early 2016 (admits Taljinder Singh – Area Director Mumbai and General Manager, The Taj Mahal Palace Mumbai). In the meanwhile, we decide to celebrate the brilliance of the bounteous meal before us.

Sitting under that much-photographed ceiling bearing beautiful depictions of the 12 signs of the zodiac… it's a dream come true for many. Whispers about the no prices, pay-as-you-will policy wafted down many a corridor of our tony townie school. As a rookie reporter years later in the pre-Instagram era, we wrote about the delights of the light-as-air Camembert Dariole without even knowing exactly how it looked, let alone tasted. In those days, we may not have had the moolah or the chutzpah to waltz in through those double doors for a dinner date, but the restaurant was still very much in our mindspace. 'Dinner at the Zodiac Grill' was what everyone asked for when jocularly settling a bet or declaring a birthday treat.

To have such an enduring image of exclusivity and excellence is certainly something. To retain almost all of your specially trained staff for years in an industry where attrition rules the roost is downright miraculous! As we talk to them today, we get a glimpse of the passion that drives them daily and keeps them there. Today, even though we may have been more exposed to the most cutting edge culinary creations in the world, we are dazzled by the quality and synchronicity of their service as they present us with a specially designed lunch menu that features some of their best and most popular creations.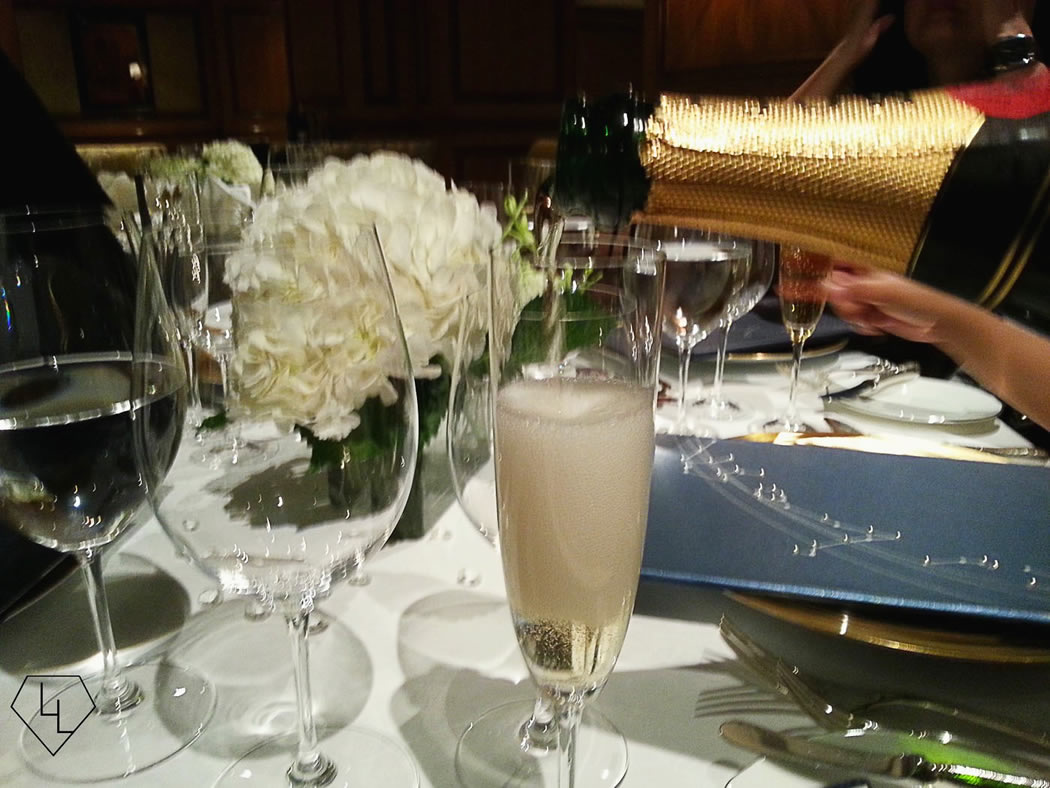 After the flutes of bubbly have clinked and the wine poured, they bring us our first course, a seemingly simple looking Dutch Asparagus Cappuccino. The umame taste of truffle oil uplifts this hot and creamy soup to an absolutely ooh-worthy level.

Up next is a cloche service, where drama is created by the simultaneous serving and lifting of the dish coverings in unison. An a-ha moment, when we spy the much-touted Camembert Dariole and wait for the pepper mill to finish its job, finally pulling apart the delicate soufflé and savouring the taste and texture.

For the following course, the lights are dimmed to near darkness and a palate cleanser arrives in impeccable style… a tart and tantalising White Peach Sorbet in a nest of solid ice, lit up from within. Dubbed the Illuminati, these islands of glowing ice appearing out of the dark do resemble something Dan Brown imagined!

There is quite a variety to choose from amongst the mains. We don't look beyond the Sea Bass with a Louisiana Spiced Cajun rub, topped with wilted pakchoy. We love the champagne beurre blanc they pour over it, keeping the fish moist and tender until we've finished. A bite from a fellow diner's vegetarian Gruyere Glazed Filo in a piquant Pomodori Emulsion with sweet and crisp Chantenay carrots does to us what Remy's ratatouille did to Anton Ego in the film Ratatouille… that is, send us into a waking dream that comforts with the familiarity of the filo and tomato and excites with the novelty of the gruyere.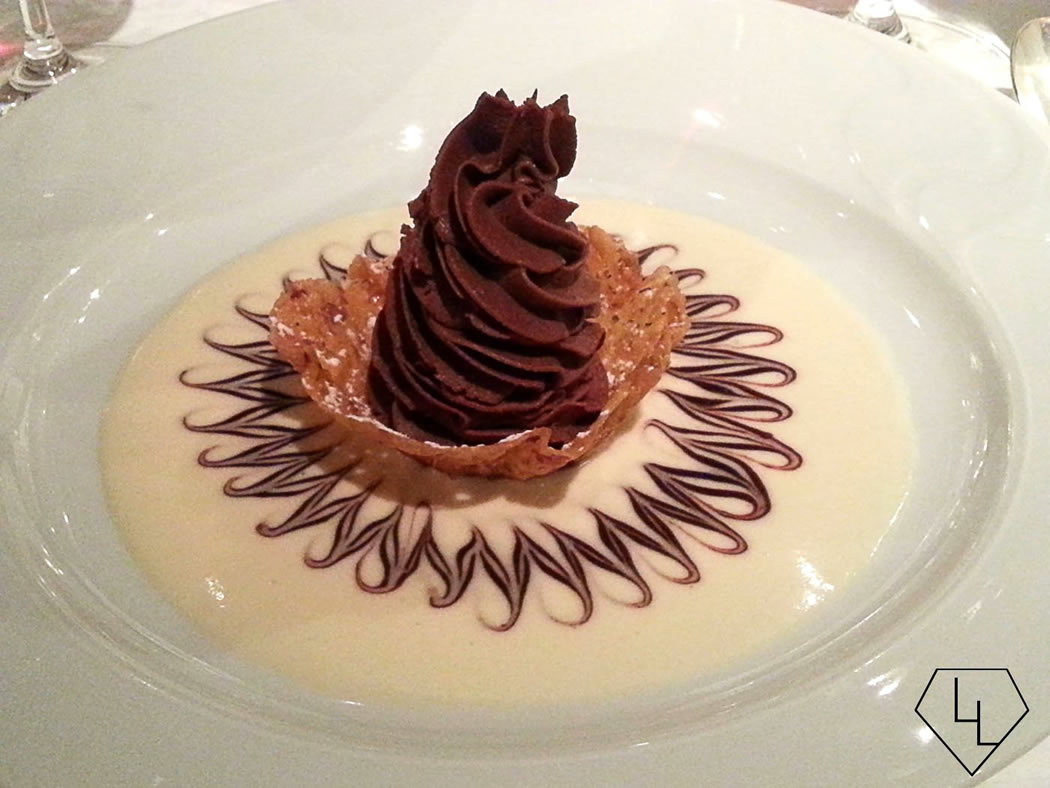 After that fabulous line-up, dessert appears to take a bow in the form of a decadent Kahlua Mousse that's rich, intense and extremely satisfying, just like the Zodiac Grill experience. Enjoy it while you can.
The Zodiac Grill,
The Taj Mahal Palace,
Mumbai. Tel: (022) 66653111.