The ways in which contemporary art is being seen, sold and shared keep rapidly changing. The time honoured commandments for new collectors — buy what you love, scour galleries and museum shows, read up on the artist — still stand but to coincide with First Open | Post-War and Contemporary Art on 4 March, we thought it time to get the latest tips and insights from those in the know.

Over the last decade First Open has become a leading destination for accessibly priced works from established and cutting-edge Post-war and contemporary artists, showcasing everything from sculpture to street art. 'First Open is the perfect venue to introduce for an enthusiast who wants to make a start in building up a collection,' says Han-I Wang, Specialist at First Open. Below, Tom Teodorczuk gets the lowdown from First Open specialists at Christie's, gallerists exhibiting at The Armory Show and other experts in the field.

7. Look under the radar
Try to find the artist before the deluge of hype, argues veteran art dealer Guy Sainty. 'Too many people in the contemporary art market still wait to buy things when they're at the top of the market,' he says. Another common mistake is in how collectors regard their buying: 'Never think of art as an investment but be sure your money is well spent. The two considerations are quite separate.'

6. Get your mistakes in early
'Art is a bit like wine — seductive and about getting merry but the higher enjoyment comes in the subtlety and development of one's palette,' says Toby Clark whose London-based Vigo Gallery will be showcasing the work of Sudanese artist Ibrahim El Salahi at The Armory Show. 'You need to take the plunge and also to make mistakes. When starting out, making a mistake on an emerging artist is not such a big deal if you love the work.'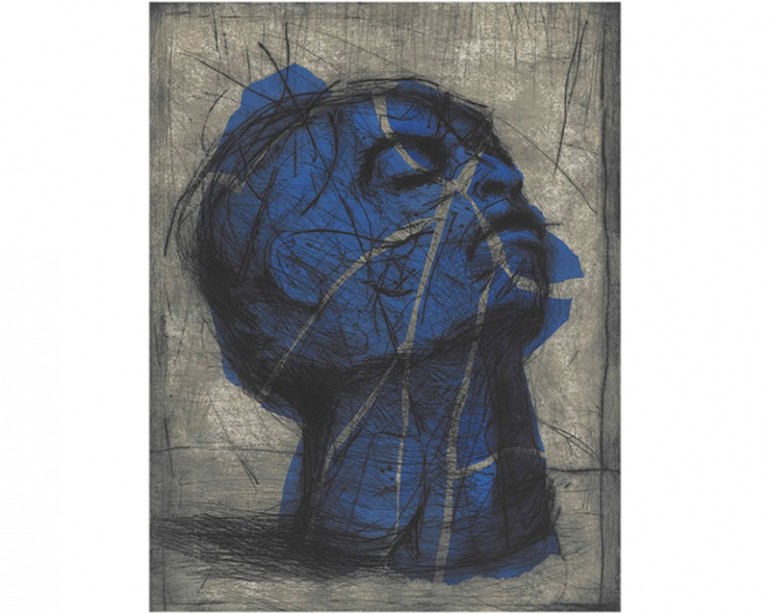 5. Examine the artist's ecosystem
Collectors should be paying attention to the structure surrounding the artist says Viviane Silvera, director of On Art, a contemporary art tour, and filmmaker. 'Are they with the right gallery? Are they with an influential dealer who will get their work in the right shows?' As for the artists themselves, seek those who create unique mediums: 'William Kentridge is a good example of how to marry old with the new and present something familiar in unfamiliar ways such as when he put together animation with traditional hand-made charcoal drawings.'

4. Get to know the industry figures
According to Deborah Harris, Managing Director of The Armory Show, art fairs are an excellent route for collectors to get to know industry heavyweights: 'Sometimes you walk into galleries but don't have access to the principals but at art fairs, dealers and artists want to talk to people — for instance David Zwirner is out front and centre during The Armory Show.' New collectors should seek out those who specialise in catering to their needs: 'Certain galleries, like On Stellar Rays, are incubators for new talent and some dealers can offer payment plans.' Jonathan Schipper's Slow Motion Car Crash (above) is at The Armory Show at Pier 92 for five days

3. Stay on top of trends
'Now the trend seems to be African art which I am showing at The Armory Show in March,' says Seattle-based gallerist Mariane Ibrahim. 'I'm told the next big thing will be minimalist contemporary art from Korea,' 'Trends are advantageous because they expose people to work they haven't seen but collectors shouldn't ghettoise art — if you have an idea of how African art is and come to my gallery, I'll destroy that image in two seconds!' ruby onyinyechi amanze (above) is being shown by Mariane Ibrahim Gallery at 2016 Armory Focus.

2. It's about ownership, not just owning
'I always tell clients you buy with your heart but your brain has to come into play,' says Han-I Wang. 'That means taking ownership of a piece by knowing where the momentum is and buying with a strategy. For example you might want to set a maximum bid before you buy at auction.' It also means knowing your history, she adds: 'To understand art that is hot and popular go back to its origins. The street art of Banksy and Invader is related to the work of Keith Haring even though it might be of a different type.'

1. Navigate the now
Embrace technology more than ever. 'There's a much more open feeling among younger artists and collectors,' says Bianca Chu, Head of Sale for First Open in London. 'It's easier to gain access and understanding about contemporary artists thanks to social media platforms and the way we use imagery today has affected the way we collect art. It sounds basic but a great way for collectors to learn about artists is using hashtags on Instagram as you see tons of images — who has posted them and where they have been posted from. Virtual reality has become engrained in contemporary art.'