To reflect elements of Muhammad Ali's eventful career, Montegrappa has integrated a number of characteristic details into the Icons 'Tribute to Muhammad Ali "pen. The nib sports the 'raised arms' silhouette of the victorious boxer, above the name "Ali" with the collar between nib and barrel formed from black resin. Finished in white pearlised resin with a black stripe running its length, the barrel bears the colours of his boxing shorts. The end of the barrel completes the look with two circumferential black stripes, as found at the tops of Ali's socks. The pocket clip, terminated with the Montegrappa rolling end piece, takes the shape of the stitching on Ali's boxing glove. The cap has his signature in black with the legend "The Greatest of All Time" incorporated into the cap's top.



They have managed to achieve the desired black and white effect with state of the art material with unique properties.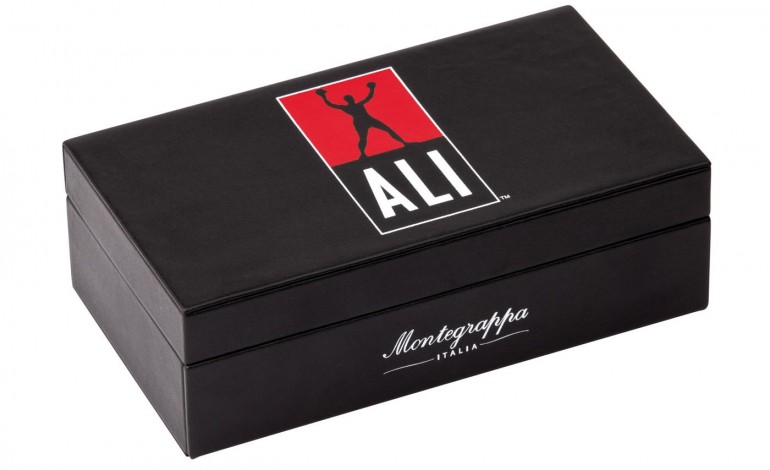 Guided by the important events in his life, Montegrappa will issue 1942 fountain pens and 1942 roller balls in resin with sterling silver trims, 61 fountain pens with solid gold trims and 56 roller balls with solid gold trims.


The exclusive "Knockout" edition is gold trimmed and set with diamonds in the cap's end piece and only 37 of these pieces will be produced. Each solid gold version will bear a number corresponding to a specific opponent and fight, the pen engraved with the fighter's name, as well as the date and location of the event.


The Sterling Silver Fountain Pen costs INR 1,92,000, The Roller Ball Pen is available for INR 1,60,000 and the 18k Gold Pen for INR 13,33,000.