With the festive season around the corner, Zara is all set to introduce a mesmerizing fragrance collection in India. Part of the brand's collaboration with Jo Malone CBE, founder of Jo Loves the ensemble packs in eight aromas – each being refreshing and equally invigorating for the senses.
Fragrances from the 'The Zara Emotions Collection by Jo Loves' will first be introduced by tester cards, which will be included in online orders. Miniature samples will further be distributed through Zara stores for connoisseurs to try. The collection will be available exclusively in stores and online from 1 December 2020.
Commenting on the collaboration, Zara in a statement said, "Jo Malone CBE is widely known for her skill of storytelling through scent, here working with Zara's team, taking inspiration from the company's fashion collections to create these special fragrances. We are very excited about this global collaboration and can't wait to share it with our customers".
Jo Malone further added, "I am delighted to join Zara on this amazing adventure of creativity and collaboration. Our first collection is drawn on the global heritage of both brands, Zara and Jo Loves; using ingredients I have loved for many years. Every fragrance has been crafted with personality and a voice to tell its story in a unique fashion. I hope you enjoy this first collection – it is full of imagination and artistry.''
'The Zara Emotions Collection by Jo Loves' will include the following eight fragrances:
Top Notes: Grapefruit / Mandarin / Vetiver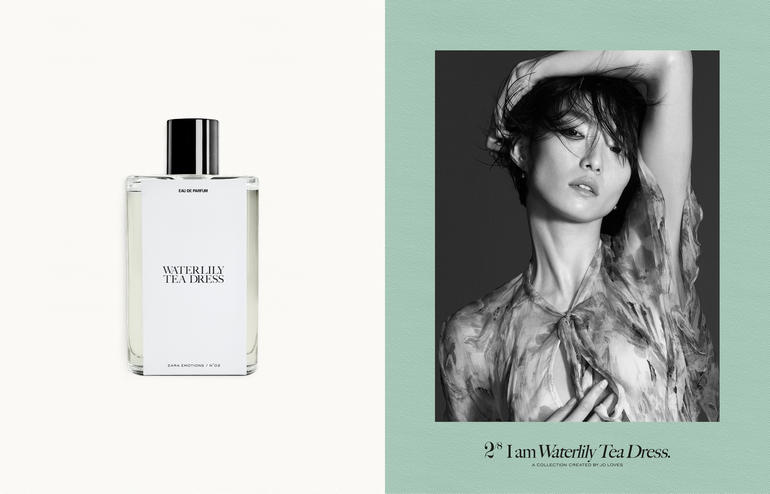 Top Notes: Vert de Bergamot / Spearmint / Musk
Top Notes: Peppercorn / Clove / Ebony wood
Top Notes: Bergamot / Mandarin / Orange flower
Top Notes: Ylang-ylang / Tuberose / Sandalwood
Top Notes: Orange flower / Neroli / Ylang-ylang
Top Notes: Peony / Patchouli / Guaiac wood
Top Notes: Lavender / Sandalwood / Musk