Chef Laurent PeugeotWith a new culinary phase in India, Mumbai is now embracing Pop up dining. A fun way to enjoy scrumptious meals, without traveling to its actual destination. Whether it's Goa's Thalassa in Mumbai or La Folie at Palladium, Mumbai is ready for a new jet stream cooking. The latest entrants in the city are the Michelin star chefs, who've set a pop up kitchen at the JW Marriott, Juhu, Mumbai.


The plush five star hotel is bringing down Michelin Guide-acclaimed chefs from Europe for a guerrilla-style dining event in association with Singapore-based Savour Events' private pop-up dining series, 4XFOUR. Starting from 8th April, the first pop up will be set by Le Charlemagne's (an eatery located among the vineyards of Burgundy) chef Laurent Peugeot. The star chef is bringing authentic yet innovative French-Japanese fusion cuisine with dishes that include Burned and Marinated with Sake Soja, Puree Pumpkin, Pomelo and Takuan; Crispy Scales with Fondue White Turnip and Sesame Broth. The chef will also cater to veggie lovers with a vegetarian menu with dishes such as Risotto of Hazelnut, Pumpkin Espuma and Shiso Leaves and the Green Asparagus, Morel Mushroom Sabayon and Crisp Vegetables. His store will be up at the hotel till 12th April.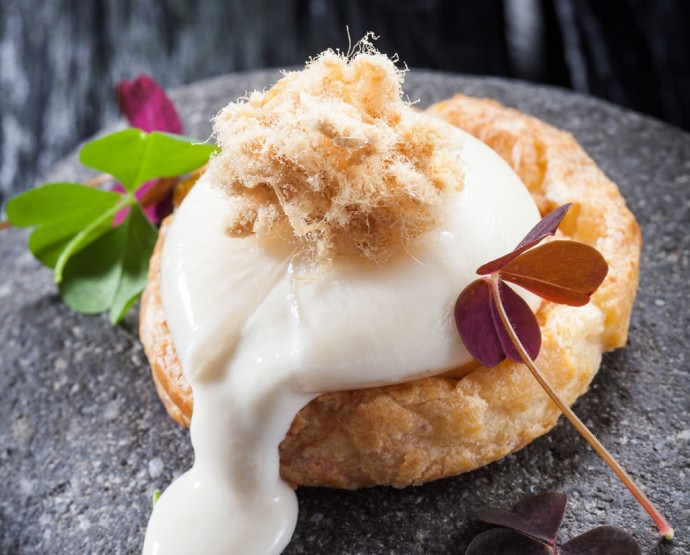 Then, the next week, i.e. from April 15-18 will feature Giovanni D'amato of Ristorante Il Rigoletto and Relais & Chateaux Grand serving traditional Italian fare using raw ingredients. With signature dishes like Zuppa di Pesci Cotti e Crudi (soup of raw and cooked fish), Sedano Rapa and Radici e Tuberi (celeriac and different roots), these specially crafted recipes are cooked using artisanal methods. Vegetarians will dine on pomodoro, stracciatella, olive e basilico (tomato, stracciatella cheese, olives and basil), risotto zafferano, Verdure e Nocciole (risotto saffron, vegetable and nuts) and more.
At Mezzo Mezzo, JW Marriott, Juhu, Mumbai. Chefs Laurent Peugeot and Giovanni D'Amato's pop-up restaurants will be open for dinner (7.30pm) on weekdays and lunch (12.30pm) and dinner on weekends from 8-12 April and 15-19 April, respectively. Meals are priced at Rs.7,000, plus taxes, per head. For reservations, visit www.4xfour.in. For details, call JW Marriott on 022-66933344.