Even if you don't have the motivation to style your hair everyday lately, it's still crucial to indulge in some deep cleansing, hydrating, and strengthening treatments to keep it healthy and manageable. Whether you're all about scalp care or you've recently discovered the wonderful world of hair oils, spending an hour (give or take) after a recent visit to The Grove Salon in Dubai, I realized that really tending to your hair will leave you looking and feeling like a million bucks. I loved how friendly, unassuming and amazing the staff is and obviously the Kerastase hair ritual that I tried which restored the lost sheen to my hair.



Fusio Dose is a system of concentrated care formulas and boosters that your hairdresser can mix for you personally, resulting in hair that is soft, shiny and incredibly healthy. What gives The Grove Salons an edge over the rest is that it is one of the very few salons in JLT that offers the luxurious Kerastase hair treatments.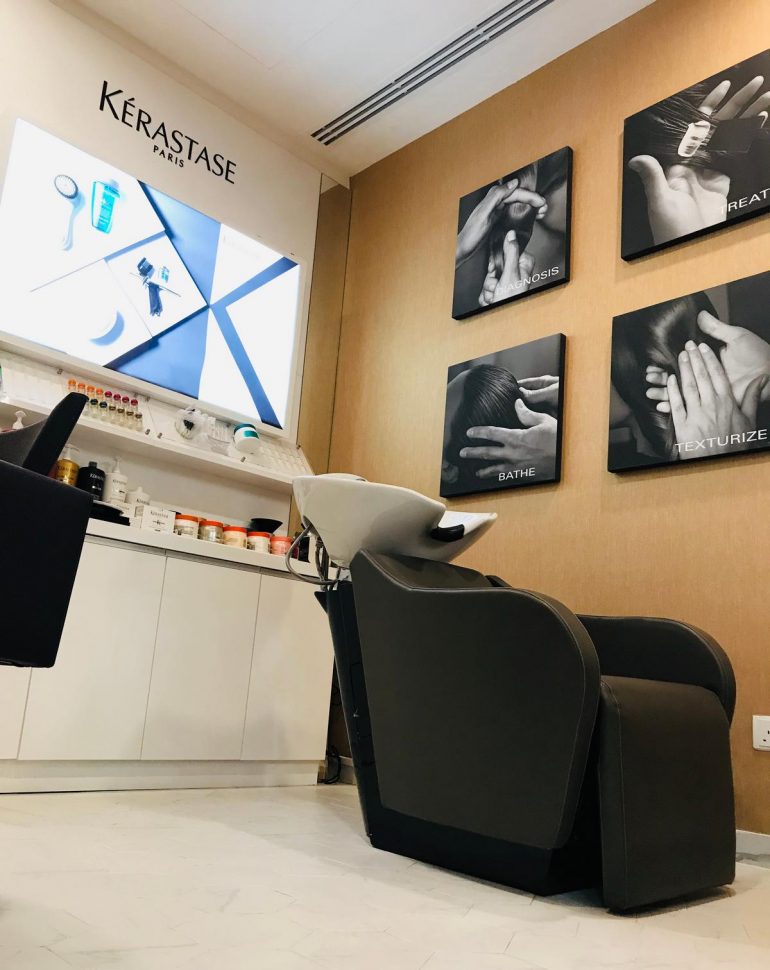 There are over 30 different combinations to address everything from dullness to breakage, color care and proper nutrition. The concentré addressed my primary hair concerns, while the booster addressed the secondary issue. My hair was visibly healthier, shinier and stronger.
The hair stylist specifically targeted my hair concerns which were dryness and an oily scalp with the correct blend of concentrated actives. The brownie point here was the incredibly relaxing massage added to the luxurious treatment.

My hairstylist finished with a Thermique to protect my hair from heat before proceeding to blow dry. Here the hairstylist worked her magic on my tresses. With more volume than bounce, the master of backcomb ensured that my locks stayed up all night long which got me my red-carpet moment.
The Grove Salon offers different treatments ranging from hair treatments to eyelash extensions, facials, hair colour, hair extensions, hair styling, haircuts, massages, nails, threading, waxing and more. From their hospitality to their superb service, this one definitely ticks all the right boxes.
Open: Sat-Thu 11am-8pm.
Where: Cluster U, Jumeirah Lake Towers, Dubai 500 001
Phone: 04 352 6300
Website: www.thegrovesalons.com
Note: The critic was hosted by the nail spa but all the opinions expressed herewith are her own.