With his stint at One Street, Chef Boo Kim clearly cooked his way into our hearts. So when the chef was back with his solo gig, it had to spark curiosity and excitement in the food scene. Enter Dirty Buns that draws inspiration from Mumbai's Art Deco heritage. Think dive bars from Brooklyn, neon lit clubs from London and messy food that will embrace the messy YOU!
Punctuated by gracious smiles, we enter the lit, Instagram-worthy space. Going through the tightly-edited but diverse menu, we asked our server for some recommendations. To start off, we went with the crispy prawn dirty bite stuffed with chilli, garlic, ginger and a generous helping of lime and sesame. The crispness and the delicate balance of flavors is so perfect that it almost seems "other-worldly yummy". Adding a tinge of lemon brings a lovely sour note to the mix.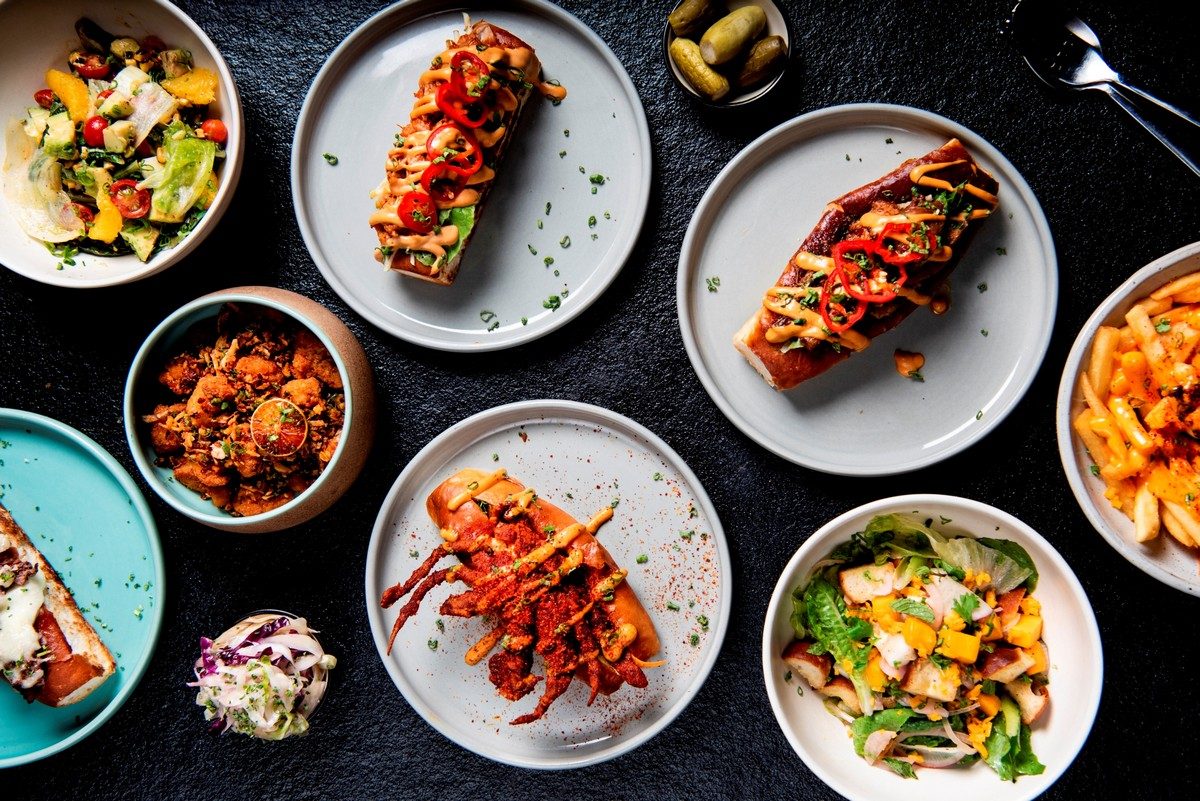 Having been a fan-girl of Chef Boo's mac and cheese, we couldn't resist trying that. Bursting with flavours in each bite, the Mac and cheese in the crease of the puffy bun is a hero of a dish. We also just couldn't get enough of the insanely delicious lobster roll (a gritty mixture of giardiniera and a handful of crispy onions). We heartily recommend adding a wonderful hint of warm garlic butter sends it over the edge.
From the dirty baos selections, we indulged in the huge and scrumptious Korean fried chicken bao. Its distinctive nutty aroma and taste scattered with bok choy kimchi, combined with sesame oil makes it one of the best on the menu. Also the Mushroom bao with its truffle-oil aioli and teriyaki, a fluffy core and crispy coating, is arguably the gold standards in the baos.
The eggplant dirty bao also deserves a mention. Its sweet soy, aioli and house pickles make for the best base bringing out a surprising amount of flavour. From the sweet and dirty desserts we tried the signature Dirty Boo that is an all-in-one dessert featuring waffle, churros, vanilla ice cream, chocolate, donut and whipped cream. The indulgence left us hooked on the superstar of a place that Dirty Buns is. Getting bread and messy back, this one is all sorts of awesomeness and is sure to rock the culinary world, bringing back the fun in dining.
Where: Dirty Buns
9A, Trade View Building, Kamala Mills Compound,
Gate No. 4, Lower Parel, Mumbai 400013
Phone: +91 22 2497 8910
Note: The critic was invited by the restaurant but all the opinions expressed herewith are her own