The Master Blaster may have retired from the cricket pitch, but he is very much seen on the roads of Mumbai zippig around in his BMW i8 sports car. Sachin, who happens to be the brand ambassador for BMW, has had his model custom painted to a bright shade of red. This is known to be the country's first custom painted i8 and is also complimented with new, gunmetal finished HRE wheels and fatter tires. Sachin's i8 had been delivered in factory shade of white before he decided to get it repainted to red.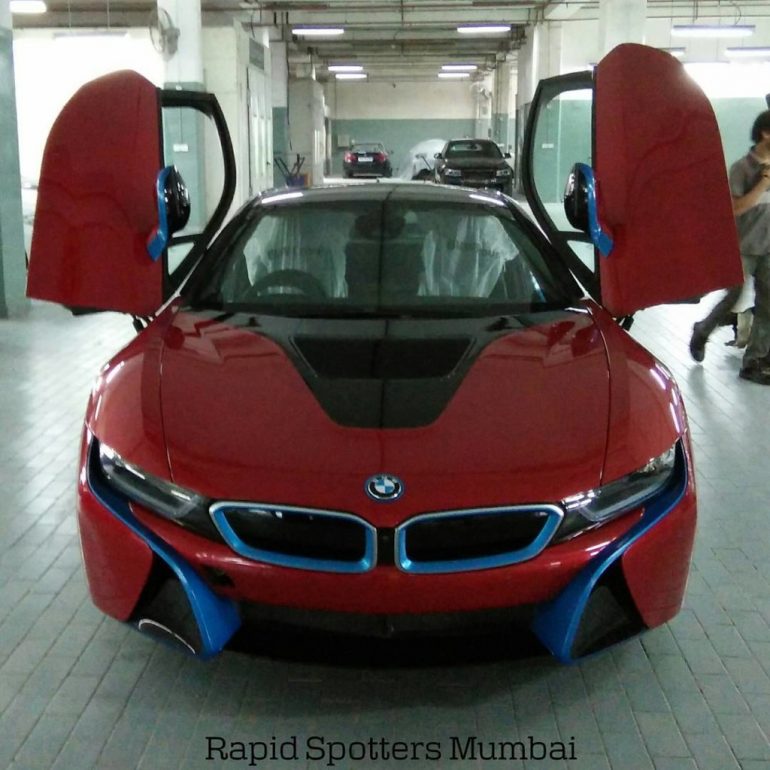 The BMW i8 was launched in India last February, with prices starting at INR 2.29 crores ex-showroom Mumbai.


This beauty is the envy of many who would wish to be the proud owners of a BMW.
[ Via : Motoroids ]