Give your taste buds a little sweet, and a little sour flavor as Mumbai's only five star restaurant Tuskers, at Sofitel Mumbai BKC celebrates Gujarati cuisine. The Padharo Gujarat Festival is all set to take you to a gastronomical voyage all the way to the land of dal dhokli.


Indulge in some lip-smacking delicacies from the Jewel of the west coast at the Tuskers- Sofitel's pure veg fine dinning restaurant. With traditional artefacts placed on every table and every ambassador in the Tuskers restaurant dressed in the traditional attire, the hotel will ensure that patrons experience the charm of Gujarat through the décor and ambiance as much as through the authentic cuisine that will be served.Exclusively selected, the festival will comprise authentic, traditional recipes including Vatana Gugra, Kaju Vatana Bherala Karela, Ringna-Batata Sambharyo, Lot Ni Mithi, Dal Dhokli, Undhyo, Surti Kadi, Bhakri, Sita-Phal Basundi and more. Matching the gusto of the locals of Ahmedabad, the hotel has organized spectacular performances by native Gujarati ‪dancers‬, musicians and ‪puppeteers‬!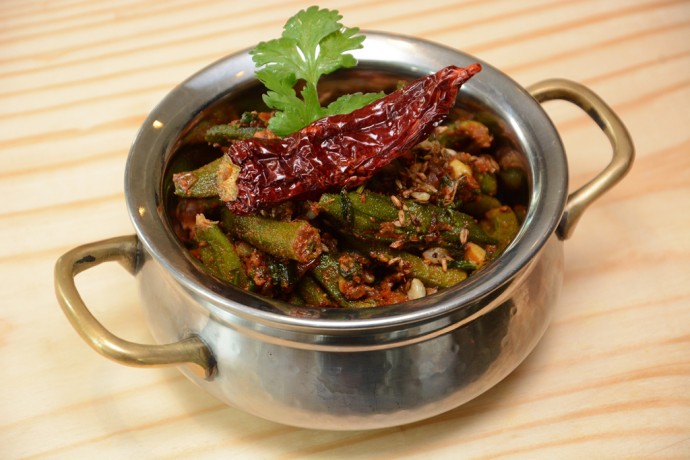 Sofitel Mumbai BKC​'s Padharo Gujarat Festival​ will go on till 28th February, 2015 with mouth-watering preparations by Gujarati housewives and specialists Mrs. Urmila Gohil and Mrs. Neha Varma. The festival will take you back to the cultural dances of the land and the sweet delicacies, at Tuskers, Level I, Sofitel Mumbai BKC.
Call +91 (22) 6117 5115 to book your table.