Switzerland is one country that is on the top of everyone's charts. The very mention of this place will get you a dreamy look in the eye and a yearning to be there. With every season exuding its own charm, there is never a wrong season to visit Switzerland.



The Lyceum Alpinum Zuoz, is a leading Swiss International boarding school in St. Moritz amidst the spectacular alpine landscape. Students receive an all rounded education and graduate to study at leading universities across the globe.


The school offers a Summer Camp & Junior Golf Academy from 17th July to 13th August 2016 for children from ages 10 -15 years. This camp offers a specially designed junior golf academy with 3 hours daily training instructed by the Swiss golf PGA pros on an 18 hole golf course.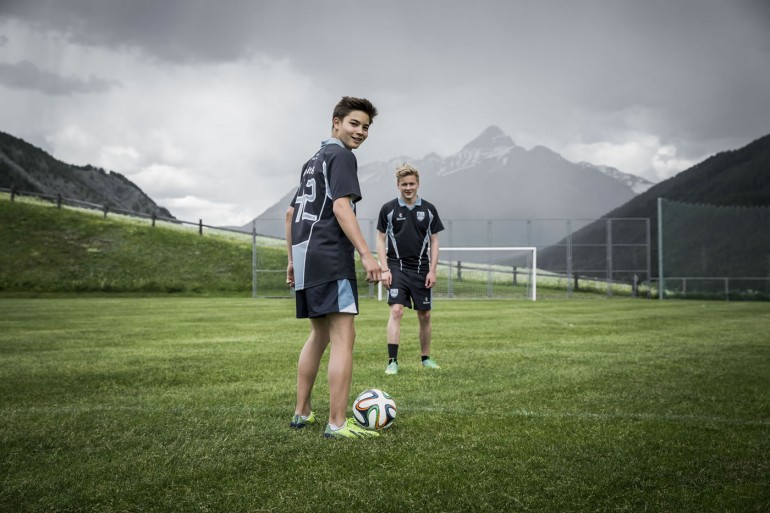 The all inclusive fee starting from CHF 4,100 includes 36 language lessons and supervised study periods, 3-4 hours of golf everyday, meals, laundry and accommodation in single or double rooms. The languages offered are German, French and English.


The Preparation Academy from 14th – 26th August 2016 is a summer camp with an academic focus for children from 14-17 years of age to study relevant topics from the grade 10 lesson plan to prepare for the IB, A levels or any other High School Programme. Intensive study in Maths, English and Study Skills, private lessons and leisure activities are offered in the academy. The all inclusive fee covers 50 lessons and supervised study groups, accommodation in double rooms and full board starting from CHF 3,900 for a two week programme.


This is a lovely opportunity for the young ones to get a taste of being away from home but at the same time in a secured environment. They learn independence and a sense of responsibility all while having the time of their lives. The safety and security that Switzerland offers and the beautiful surroundings only add to the charm of these programmes. A stepping stone of sorts for the teenagers to get a taste of what college and university will have to offer for them.


This is an opportunity definitely worth exploring and as difficult it is as a parent to let go, one needs to learn to step back and let the children explore the world and make use of these prospects that come their way.

Where : Lyceum Alpinum Zuoz
Aguêl 185, 7524 Zuoz, Switzerland
Phone : +41 81 851 30 00