When you're traveling on a long-haul flight, you will want to fly first-class. Spending time in an enclosed space for quite some time can be challenging, so it makes sense to make the journey as pampered and comfortable as possible. In first-class, you could get an extensive range of gourmet food, free drinks, comfortable seats that turn into beds, sheets and pillows, lots of legroom, and items like a hand cleanser, headphones, and a TV. But even with all of that, there are several carry-on essentials that you need to take with you. Here are five you shouldn't board your flight without.



1.Compression Socks
On long-haul flights, you'll be sitting down for a long time, so remember to take compression socks with you. They may not be the most stylish thing, but they certainly help to provide the good blood circulation your body needs. Go with a pair of compression socks or leggings that are durable and comfortable.

2.Headphones
Yes, you will be given a pair of headphones in first-class to plug into the entertainment of your choice, such as music, movies, or TV shows. But on a long-haul flight, you're sure to be watching or listening to a lot of media, so you really should take your own headphones with you to be assured of maximum comfort. First-class headphones generally aren't anything special, so taking your own high-quality headphones with you can really make a difference to your entertainment experience. You should also consider using noise-canceling headphones so that you'll be able to sleep more easily. Check out BuyersGuide.org to find the best headphones and other carry-on items you may want for your long-haul flight.
3.The Right Clothing
One thing that stewardesses can't give you is clothing, so make sure you take the right items on board to make your flight completely comfortable. Slip-on shoes are a good idea because they are easy to slip on and off as and when needed. Temperatures on planes can sometimes be unpredictable, so you will want to take something like a sweater or hoodie with you for extra warmth too.
4.Snacks
Just because most first-class flights provide a la carte food and a wide range of snack options, it doesn't mean you shouldn't take your own snacks with you. After all, you'll be on the plane for a long time, so if you discover the food is substandard or not to your liking, you could end up going hungry. It's also just nice to have comfort food that you enjoy eating when you're simply chilling on a flight watching a favorite movie or listening to a playlist you've specially created for the long-haul flight. It can be a good idea to carry some water on board as well. Even though it will be available, it's often easier to dip your hand into your bag to find a water bottle, especially if it is during the night.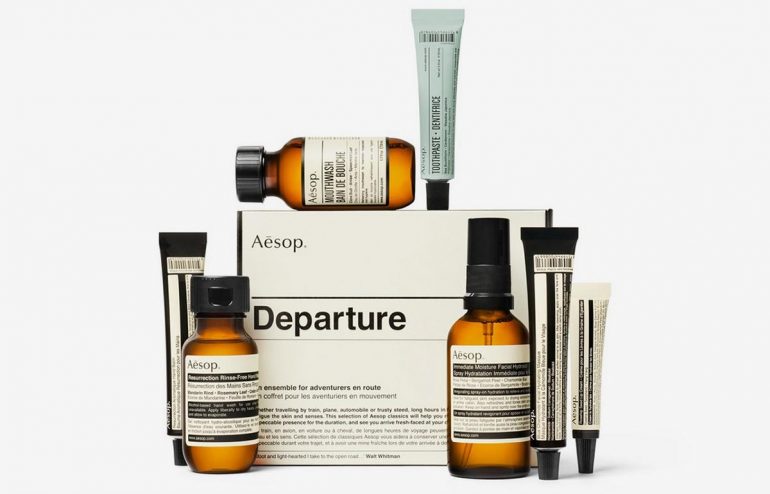 5.Toiletries
You may be prepared to not feel and look as fresh as you usually do while you are simply seated on a plane, but you need to consider getting off the plane at the end of your journey. If you want to look presentable after a tiring long flight, you need to ensure you have your toiletries bag with you. You can then take a quick trip to the bathroom to freshen up and make yourself look good before you depart the plane. Ensure you have carry-on items like a toothbrush, toothpaste, face wipes, deodorant, and moisturizer.