The luxury French Vodka brand Tiger Blanc launched the Tigre Blanc Gold, a special edition Alembic Distilled Vodka in India. The splendid liquor brand unveiled the Gold edition in a cocktail soiree hosted by celebrity Mixologist Ulric Nijs, at the Tigre Blanc Lounge during the Lakme Fashion Week (LFW) Winter Festive 2013 in Mumbai.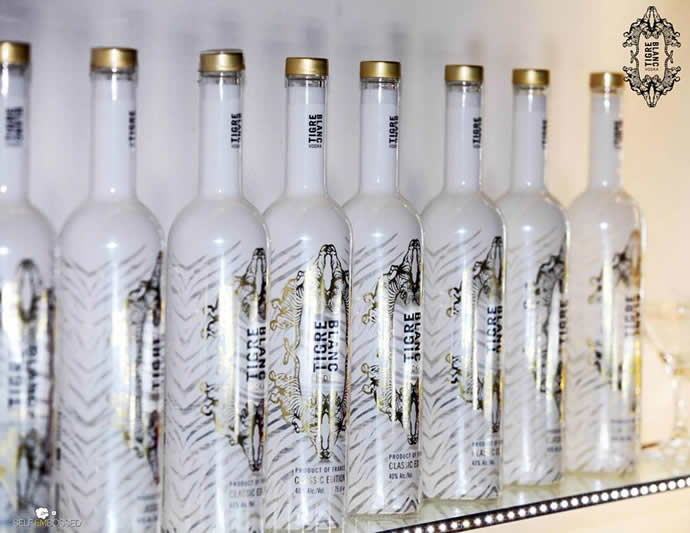 Tigre Blanc Gold is luxury liquor that endeavors to promote the time-honored traditions of France with an immaculate pedigree and a striking image. It is crafted in the French tradition of excellence, culture, and "art de vivre." The silky smooth spirit is pure vodka distilled five times in a special column and copper Alembic stills setup used for production of finest French cognac. The sensual, strong, and satisfying liquor lends a singular structure, character, smoothness, and flavor to the vodka. This limited edition vodka is all set to woo the dynamically changing society in India, which has an ever-increasing appreciation for fine spirits.

In India, Tigre Blanc was launched in March 2013, and is presently available in metropolitan cities like New Delhi, Mumbai, Kolkata and Chandigarh. However, it will be available in Bengaluru, Goa and Chennai within the next six months. Tigre Blanc Special Edition Gold Vodka is priced upon request in its initial stage of launch and is available at leading liquor retail stores and five star establishments.
[Via – Tigre-Blanc-Vodka]