The center of the American fashion scene, Ralph Lauren, has forever been rolling out some extremely beautiful and luxurious pieces that have stayed in vogue. We've put together a list of some of the best Ralph Lauren creations you could gift the ones you love this holiday season!

1.If you've been looking for the perfect gift for your better half, this Calfskin Stirrup Satchel is bound to leave her impressed. Sporting a gold-tone stirrup and removable leather tassels, this chic satchel is available in black, dark brown, and gold hues for $2950 apiece.


2.And if the satchel mentioned above isn't what you've got in mind, this Carbon Fiber Top-Handle Bag is particularly interesting too! The bag is inspired by automobiles and uses carbon fiber and leather to its advantage, with a $3500 price tag included.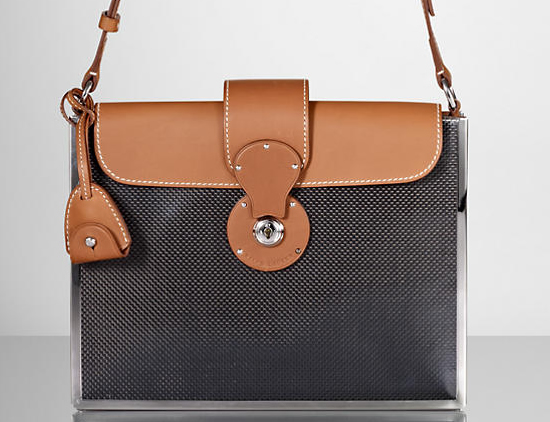 3.That's not where Ralph Lauren's love for carbon fiber stops. The designer has also dished out this fantastically sophisticated Zippered Folio with suave Italian leather trim, priced at $1950.


4.Also, for those looking for the perfect gift for the men in their lives, this Leather Champagne Holder is indeed worth a place under a Christmas tree. Hand-crafted from smooth calfskin leather, this is indeed a luxurious way to store your sparkling spirits and is priced at $895.


5.The Cecilia Leather Bar Box is also a fantastic gift priced at $2995. Elegant and custom-made, this bar box holds Broughton martini glasses, one Montgomery shaker and one Montgomery jigger.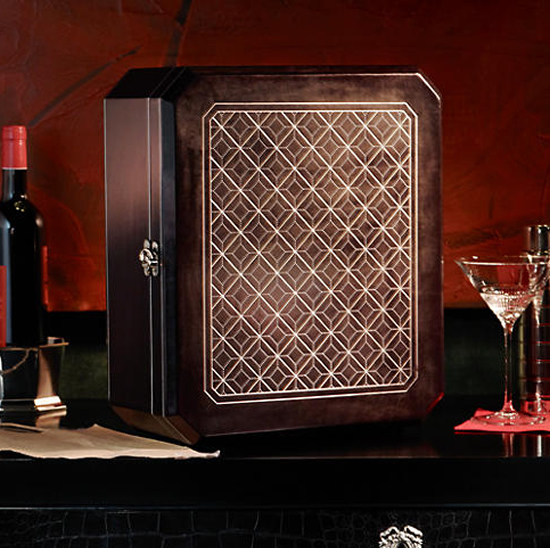 6.The Ralph Lauren gift options aren't limited to just accessories. The designer has also created the polished to shine Rowan Domino Set that comes packed in a black leather case. This one's priced at $495.


7.Ralph Lauren has also unveiled 1:8 replicas of cars from the designer's personal collection including this awe-striking McLaren F1 LM. These models are highly detailed and are structured from digital scans of the real car owned by Ralph Lauren. Also, this is the most expensive of the gift options we've listed here and is priced at $9500!


8.If your man loves the tuxedo just as much as he loves you, these Tuxedo Bear Cuff Links are an amusing touch and are made from silver, priced at $795.

9.Also, the list isn't limited to gifts for us human beings. This Leather Dog Carrier and Stirrup Dog Collar by Ralph Lauren are the perfect gift for your pooch and are available in a host of colors. The Leather Dog Carrier comes for $1950, while the Stirrup Dog Collar is priced at $295.