The Alamo Drafthouse in Omaha, Nebraska has a spectacular treat in store for Star Wars fans. The lobby of the theater is now home to a 10-foot Death Star with green superlaser.



That's not even the only new addition, the lobby also features light panels similar to those seen in the Imperial ship.


There is also Imperial signage to guide you.


And a replica of the Emperor's Throne which can control the Death Star.


You can pick your jaw off the ground now.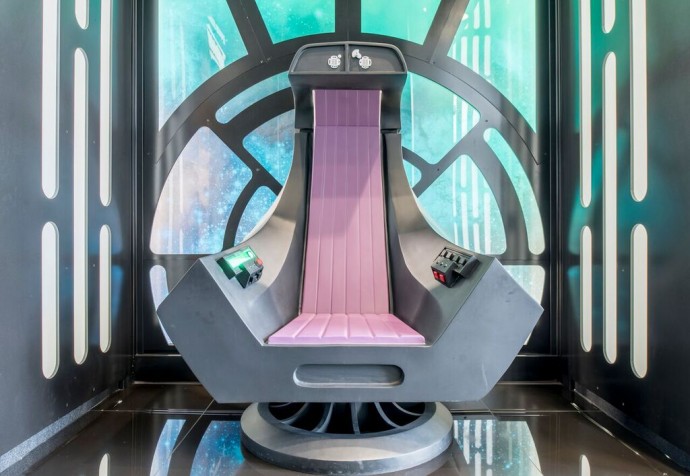 The Alamo Drafthouse's Omaha team told Entertainment Weekly, "The idea behind the lobby is that we wanted to construct and install a lobby theme that would make us unique in our Omaha market as well as the midwest. "We also wanted a theme that was built around an iconic film and to completely own that theme to immerse our guests in the experience. That is when Star Wars came into the picture and it just so happened that we timed it out just right with the announcement of the huge plans for a new Star Wars legacy starting this December. It is a permanent installation and will be thee destination to see all of the new Star Wars films."
[ Via : EW ]