Those who have always dreamt of an "out-of-this-world" kitchen, here is your chance. The Space Shuttle Cafe is up for grabs for any enthusiastic takers for a cool $150,000! The Space Shuttle Cafe is the only known DC3 Airplane licensed for street use in the world and is painted in the theme of NASA'S Space Shuttle. Giving young entrepreneurs and foodies a chance to dish-out some really far-out dishes and also the opportunity to try their hands at starting a flourishing business, the air craft café is truly an ingenious idea for the creative minds.

The aircraft also has historic significance as it was reportedly built in 1944 and flew during World War II. It also flew as an airliner during the 50's and 60's and was also rumored to have been hijacked to Cuba during that time. Converted for street use in 1976, this aircraft is mounted on a GMC Bus frame and today beckons interested buyers who would like to call it their own. The vehicle can be driven or hauled in the U.S.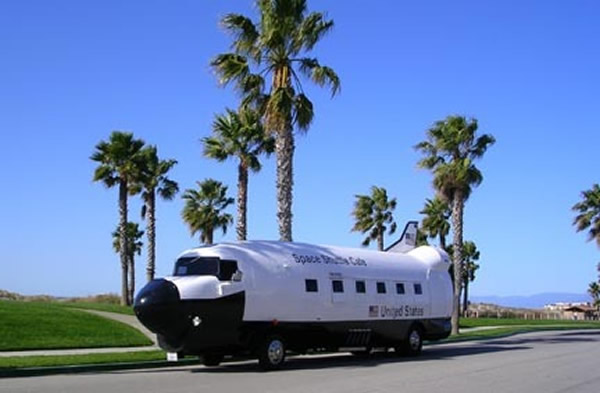 Listed on eBay, you can bid for this beauty.
[Available at Ebay via Boingboing]