If you love window shopping, then one place you ought to visit this holiday season is Bergdorf Goodman at New York. Not for what's stored inside, but for the window display. Known for their elaborate holiday windows, which dazzle shoppers and passersby alike, Goodman is back doing what they do the best. Only this time, the window display is something out of their usual expertise and has some high-tech feature sewn in. Titled "Wish You Were Here," the display takes inspiration from fantasy travel to far-flung places involving some rather unusual ways of getting there. The displays feature various visual influences as diverse as Roman mythology, 1940s Hollywood musicals, the city's original Penn Station, and the first science fiction film.

And for the first time, it has QR codes on several of the windows enable people to view an online Bergdorf Holiday Gift Finder and a video depicting the making of the holiday displays (above) simply by scanning the codes with their smartphone or handheld digital device. Conceived and designed by the people at Bergdorf, it has the background score of "Follow Me" by singing sensation Audrianna Cole. Luxist also reports that 'Each of the landmark store's five main Fifth Avenue windows represents a different destination and a special method of conveyance.'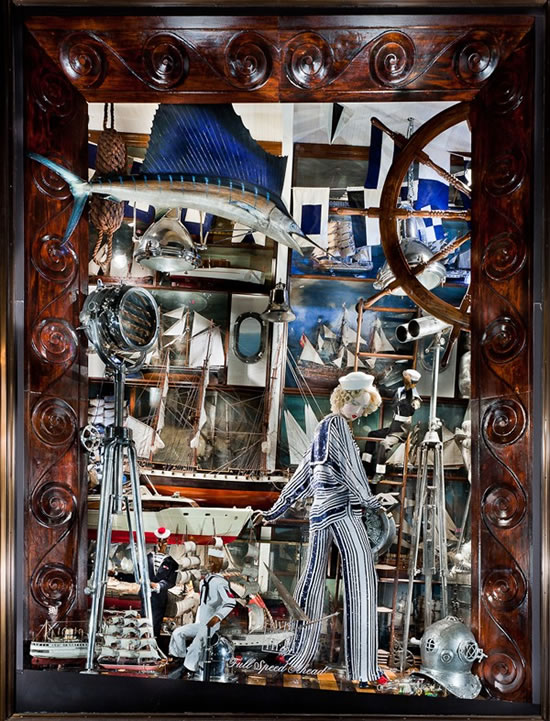 The viewing: priceless, the fees: free, for everything else, there's the master of a (credit) card!