Confinement for mums post-birth is a debatable subject. While some mums use the confinement period to rest, recover and recuperate after labor and birth, some mums are too stifled by the concept of 'confinement'. In China, traditionally new mothers spend up to 45 days in confinement, to observe zuoyuezi, or the "sitting the month". In order to get through this relatively tough confinement period, Chinese mums are now opting to check-in to a five-star, professional confinement hotel.



This lets them ensure tradition is upheld while mums also get the best possible post-natal care in complete luxury, including assistance from a 'confinement lady'. These much-sought-after ladies take over all baby-related responsibilities for a handsome price of $8,000 for the entire duration – that is almost two times the average salary in Beijing. The confinement ladies stay with the new mums the entire time and ensure they are following the rules and traditions of the period of confinement correctly.
The rules which have been followed for generations, expect mums to stay indoors and observe rituals that prevent everyday activities like bathing, drinking cold water, washing their hair or using air-conditioning, while they sip on pigs feet soup, so that they do not "jeopardise their health". They are traditionally accompanied by their mothers, mothers-in-law or aunts, who guide, advice and prepare special meals for the mums.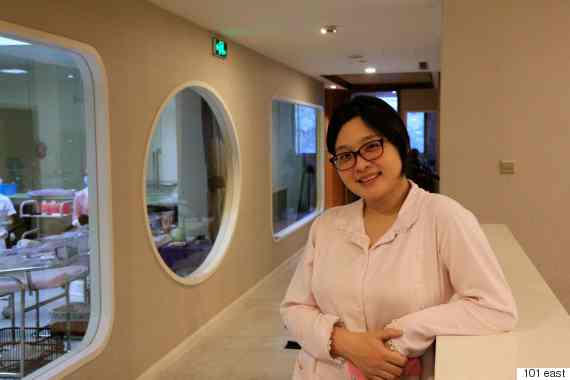 This is where the confinement ladies take over. Duties for them include waking up for the baby's night feeds, cleaning the bedroom, cooking three meals a day, bathing the baby and even taking the baby out for a stroll. All this while the mum does… nothing?
I'm not one to question traditional ways – if they come with some logic. But spending time doing nothing while someone else looks after your newborn – during that very special first month – defies all logic to me. And what about breastfeeding your baby? What about the fact that your new born is now attached to another lady?
Yes, we would like some newborn cuddles, sleepless nights, a nice long bath and some regular chicken soup, please.
[Via – The Huffington Post]