Lego bricks, and shimmering Lego toys seem catch everyone's attention these days. Maybe that's why Swarovski Crystallized New York's concept store on Broadway has decided to put up "five previously unseen works by CimonArt, who is known for his mesmerizing LEGO sculptures. Done up with Swarovski crystals, these "precious toys" are reminiscent of the Christmas scent in the air, complete with "an abstract super-sized tree and gift boxes filled with crystal designer jewelry" that can be seen inside the store. Post-Christmas, you can buy the pieces from this "Little Love Stories" series for your personal collection. Check out the collection after the jump:

The Love Bug is an ode to the Volkswagen Beetle. Sporting in a silver finish, the car is set with 1,400 Swarovski Elements, a lifting top off, which turns the car into a convertible to show off sparkling ruby-red crystal hearts.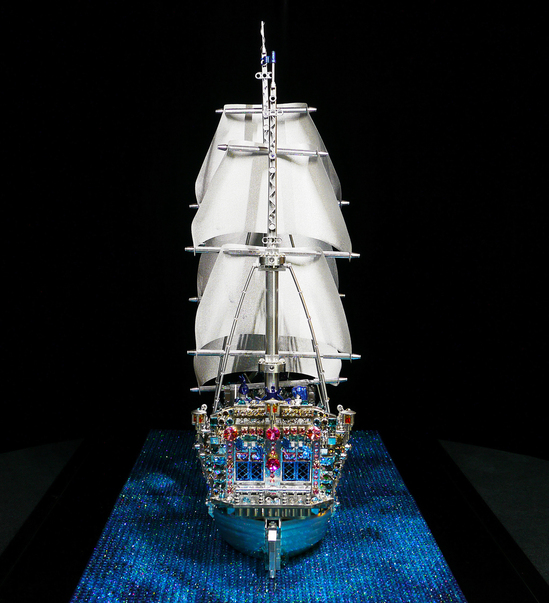 The Love at Sea is perfect for the hopelessly romantic, on the theme of "when swashbuckling heroes sailed the seven seas," and "a sweet maiden ponders the glittering ocean on her voyage into the unknown," the ship's deck is covered with "cool blue Swarovski Elements," which sport fish and starfish; what good is the sea without its creatures?. A total of 3,400 Swarovski Elements have been used here.


Love Comes Around is the pick for me; an animated carousel with 1,700 crystals comes full with little lids on gliding horses, which turns to the rhythmic music.


The Silver Steam Carrying the festive spirit is ahead is the animated holiday train The Silver Steam. It lugs along "holiday trees and seasonal gifts to a magical destination" and features around 1,100 crystals.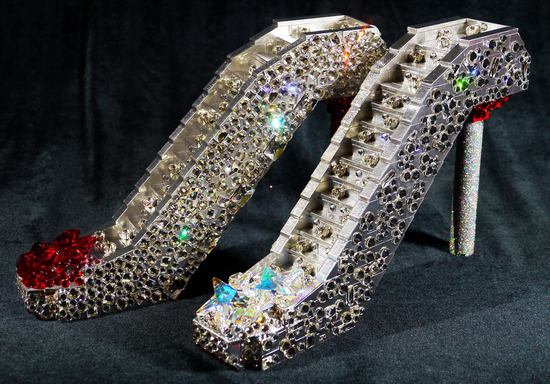 Finishing off is the High Heels (Silver), for a princess-like fairy-tale. It features as many as 1,000 Swarovski Elements.
The pricing details of this collection are only on request due to security reasons.