About four years ago, actress Gwyneth Paltrow kicked off the Goop digital media and e-commerce company. Featuring many lots and lots of things most people can't afford, the website also dished out recipes, travel guides, wellness tips, and more. We've compiled a list of some of the most extravagant limited edition bar accessories that showed up on Gwyneth Paltrow's Goop, all of which are created in collaboration with Foundwell, an antique company started by Alan Bedwell of Ralph Lauren fame.



Glass and Sterling Decanters:
As expected, these are no ordinary decanters. Though you might have seen more reasonably priced bar accessories before, this set by Goop and Foundwell uses art deco style glass and sterling silver and are reminiscent of those that were used in the 70s. Priced at $4,495, these can be used to store whiskey or sherry and pull your bank balance down by a few thousand dollars.

Just a Thimble-Full Shot Cup:
With a name as ridiculous as its price tag, this shot cup comes for a whopping $950. The cup comes with the words "Just a thimble-full" engraved on it and is purposefully designed to help you practice restraint.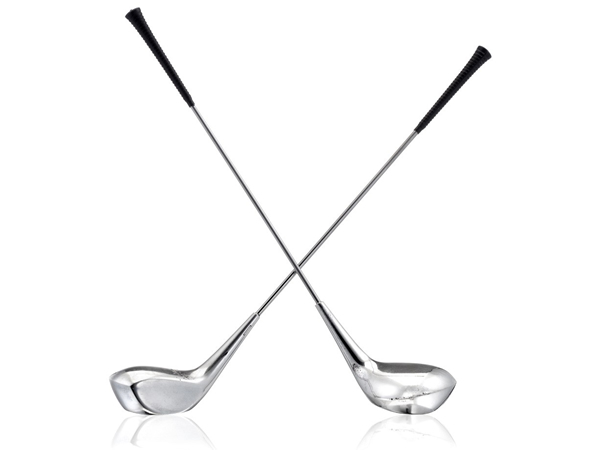 Danish Golf Club Stirrers:
If you love golf just as much as you love an occasional drink, these exquisite stirrers fit your bill! Priced at $495 a pair, these make for an overly expensive gift for your home mixologist buddy.

Art Deco Silver Plated Bottle Stand:
Now, this piece would've been worth every cent if only it weren't just plated with silver! Priced at $1,295 a pop, this bottle stand was designed by Jacques Adnet and is meant to be one of those table accessories your guests won't stop gushing over if you leave its price tag on that is.