Catalog shopping is not usually our thing here at LuxuryLaunches, but Neiman Marcus manages to win us over every year with their utterly lavish Christmas Book. This is no ordinary Christmas catalog, it is an exercise in absolutely unadulterated hedonism; a collection of indulgent and extravagant gifts that will make anyone's head spin with glee. Truth be told, even the world's 1% might think twice before shopping from this epic Christmas book, but as a marketing ploy, this stunt is undoubtedly successful and generates buzz for the Neiman Marcus every year. You may not want to buy your own Lily Pulitzer car or even a walk-on role on a Broadway musical, but you're certainly going to want to curl up in your silk pajamas with a cocktail as you flip through the luxury department store's world of glorious excess. We've cut to the chase by bringing you the best five offerings from the book.



5. One-Day Private Quarterback Camp with Joe Montana, $65,000
You can hang with four-time Super Bowl winner and three-time Super Bowl MVP Joe Montana for $65,000. Your money will buy you and three friends a day of training in the San Francisco Bay Area with this record-breaking National Football League quarterback. Arranged by IfOnly the session will include quarterback fundamentals, throwing techniques and drills, plus drawing up plays and a review of the day's footage with Montana. "You will not just walk away with improved skills," said Montana, "but a deeper understanding of the Xs and Os." The sports star will also throw in a photo op and a personalized football.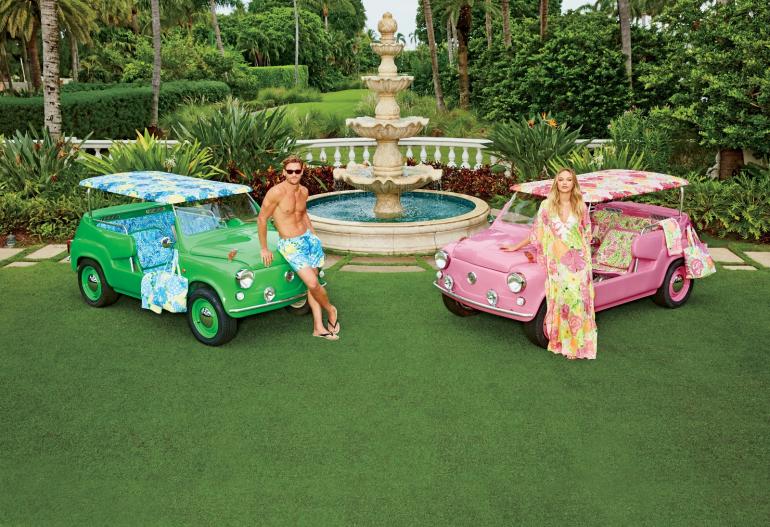 4. His & Hers Neiman Marcus Island Cars featuring Lilly Pulitzer, $65,000 each
These his and her cars are actually bespoke versions of the cars built by Island Car Limited in Florida. In the '50s and '60s, these surrey-topped cars were often seen in resort destinations like Monaco, Nice, and Cannes, but the design has been updated to include tough composite bodies, stainless steel fittings, powerful and clean electric motors, long-range batteries, and a sound system with Bose speakers and Bluetooth capabilities. On the design front, Lilly Pulitzer's tropical floral prints are seen on the seats and removable fabric tops, as well as on the matching clothes and accessories like tote bags, towels, his swim trunks, and her caftan, too. The duo of cars comes in fresh green and cheerful pink.