All the scintillating lights and pounding bass beats apart, Steve Aoki is a fun guy who's got a fan following that swears by his trade. Considered to be among the best EDM DJs around, Steve's live shows hold as much vigor in action and stage-act as they do in the mere sound of his music. With credentials ranging from a musician, Founder of an LA-based record label Dim Mak, an event company founder, a brand-ambassador and namesake and of course, a music icon for thousands, Steve Aoki truly lives up to his accolades.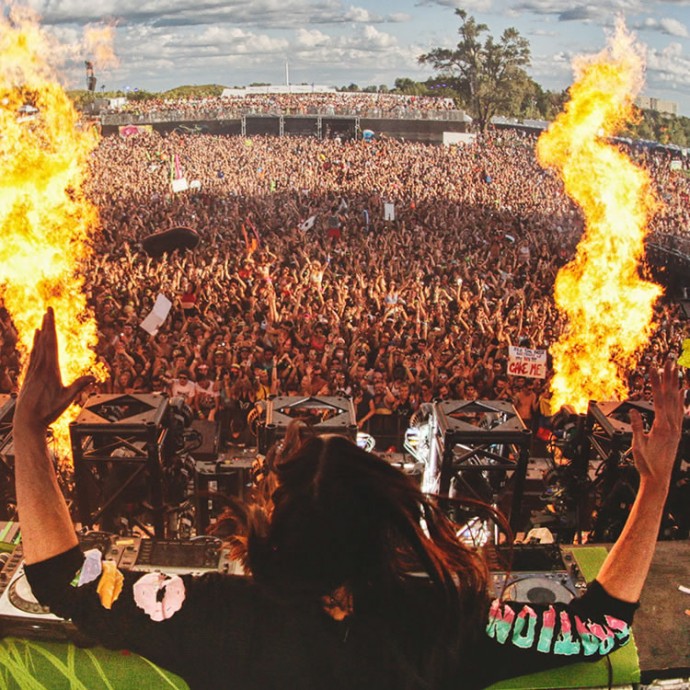 Now, you can get up close with this legend-to-be thanks to an exciting package that doesn't only keep you entertained, but also ensures that you walk away with a gilded iPod that has Aoki's choicest playlist on it. It commences with a meet and greet session with the DJ post which you will be bestowed with a Goldgenie gold-plated iPod that has a playlist created by Steve Aoki himself. Then you enjoy a sumptuous treat at the Hakkasan restaurant in Las Vagas and an evening of thrills at the same venue's nightclub, on the VIP table that is reserved for the artist.


It goes without saying that all the sin that comes with the joys of the package must be over 21 years of age. The package is valid till a year after its purchase and to make you feel better about your money purge, a certain percentage of proceeds from the engagement will be directed towards the Steve Aoki Charitable Fund.
Just hope Steve doesn't plaster your face with cake. It would absolutely turn you off, especially after you've shed $150,000 on this overelaborate package.

[ Book at : Modaoperandi ]