Here on Luxurylaunches, you might have come across the weirdest and the most interesting varieties/styles of helmets – Kask's Lifestyle Lady Fur Trim Helmet, Ralph McQuarrie Signature Edition Darth Vader Concept Helmets, Ferrari Style helmet for speedsters, as well as the Swarovski Helmets galore, to name a few. But what we've tripped upon now, unlike other helmets, is a design from Les Ateliers Ruby and III Studio, Paris – the Limited Edition Ruby Ill Studio Helmets. A set of three helmet designs that would catch hold of you attention and pin it down.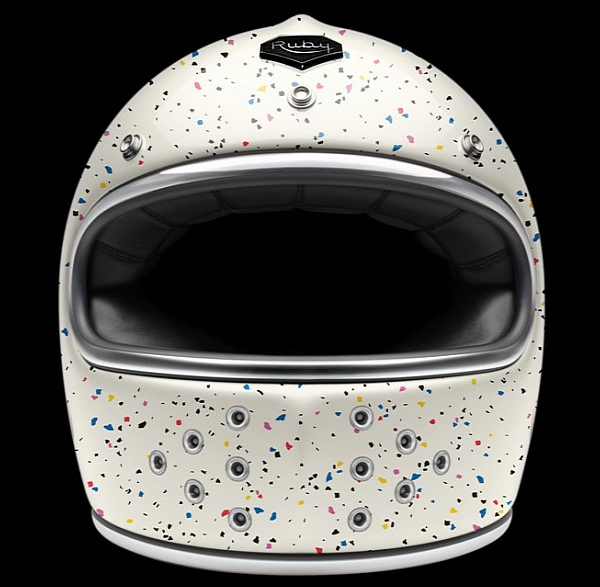 Paris-based III Studio enjoys a repute of working with top-class brands, starting from Louis Vuitton and Lacoste to Colette, Nike, and Christophe Lemaire. The company has recently collaborated with Ruby to create uniquely designed helmets in black and white palettes christened Pavilion, Belvedere, and Castle.

The Limited Edition Ruby Ill Studio helmets are made of carbon fiber, inclusive of other composites. Its interiors are made of Nappa lambskin. There would be only 50 pieces each that would be available for purchase.

The prices of the helmets are Pavillon $1100, the Belvedere $1300, and the Castel $1620.
[Via – Ateliersruby and Autoevolution]